14 things to do and see in Gisborne
In Gisborne ('Gizzy' to locals), everything is handy. A trip across town takes five minutes. People in Gizzy get grumpy if they can't find a carpark right outside the shop, hair salon or restaurant of their choice. Rush-hour traffic consists of a queue of 10 vehicles at the main set of traffic lights in town.
In many ways, Gizzy has what the rest of the world has lost - or is looking for. Peace, prosperity, space, long sunshine hours, a laid-back, cruisy lifestyle, and generous, down-to-earth, practical Kiwis. There's an abundance of cheap, fresh produce, kaimoana (seafood), and wines and craft beers, baskets of which arrive on the doorstep when a friend has a surplus.
Make time to check out these places in and around Gizzy.
1. KAITI HILL
When visitors come to Gisborne, locals always drag them up the steep steps to the scenic lookouts on Kaiti Hill, known as Titirangi in Maori. Take in the awesome views across the bay and the fertile flats dissected by three major rivers.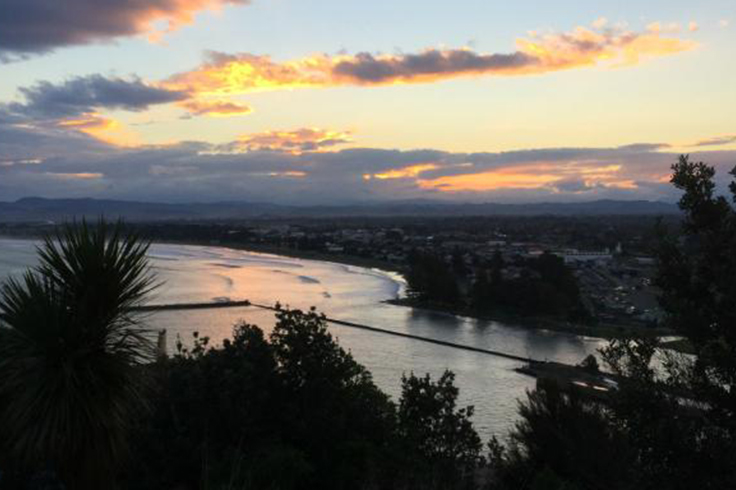 2. CAPTAIN COOK'S STATUE
Near the top, there's a controversial statue of Captain Cook overlooking the bay. Is it Cook or not? An obelisk at the foot of the hill where Cook stepped ashore for the first time on New Zealand/Aotearoa soil in 1769. Tragically, this first encounter between Maori and Europeans ended in the deaths of several Maori. Cook named the bay Poverty Bay because he couldn't get the provisions he needed. Ironically, Poverty Bay is one of the most fertile areas of New Zealand, famous for its luscious grapes and other fruit and vegetables which flourish in rich soils and abundant sunshine.
3. TAIRAWHITI MUSEUM AND ART GALLERY
Check out Tairawhiti Museum and Art Gallery which is one of the best regional museums in New Zealand. The museum has excellent permanent exhibitions about Maori and colonial history as well as regularly-changing contemporary exhibits. Next door is the 28 Maori Battalion C Company Memorial House, a moving tribute to the 1000 Maori men of Tairawhiti who served in WW2. Their war effort is famous in Tairawhiti.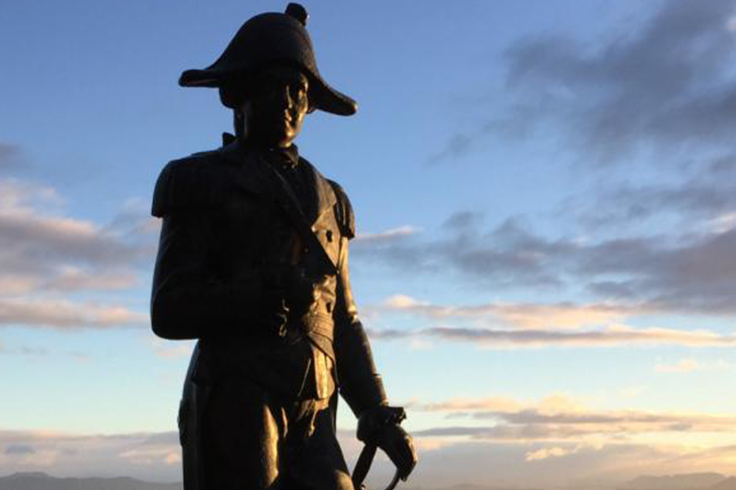 4. GISBORNE FARMERS' MARKET
Visit the Saturday morning Gisborne Farmers' Market near Tairawhiti Museum to buy fresh produce. The market has been operating for 10 years and has grown to incorporate a wide range including organically-grown and gluten-free products.
5. THE GISBORNE WINE CENTRE AND CRAWFORD ROAD KITCHEN
For wine lovers, the best place to get an overview of our magnificent wines is The Gisborne Wine Centre and Crawford Road Kitchen, right on the waterfront in the inner harbour. Sheltered by hills, Gisborne's warm, dry climate and soils create fabulous, full-flavoured wines. The region is the self-proclaimed 'chardonnay capital of the world'.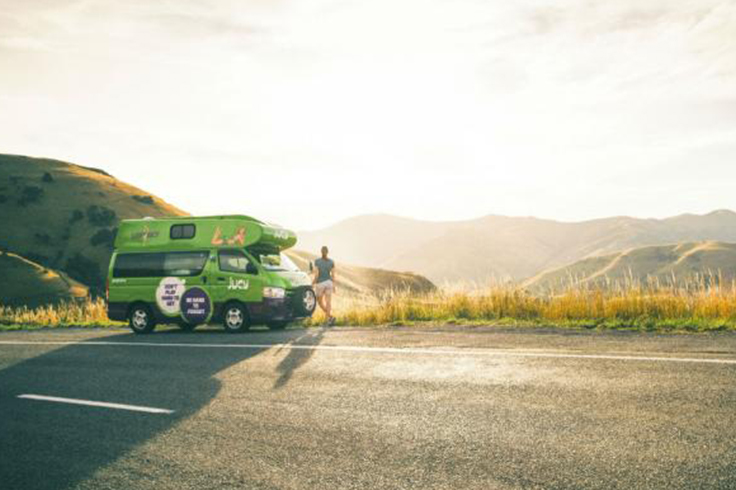 6. SUNSHINE BREWERY
Gisborne is not all about wine though. Sunshine Brewery has been making delicious batch-brewed beer using all-natural ingredients since 1989. It one of the oldest independent breweries in New Zealand and has a base close to Waikanae Beach.
7. EAST COAST BEACHES
With 30% of New Zealand's best surf breaks within 10 minutes of the city, surfing is a big deal in Gizzy. The remote, unpopulated white and golden East Coast beaches are stunning.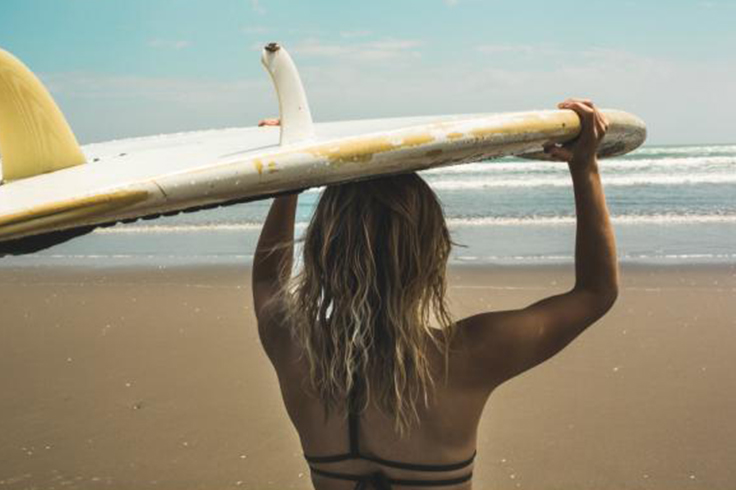 8. USSCO BAR & BISTRO
It can take a lot to get motivated to go out to a restaurant, but USSCo Bar & Bistro makes it easy. Located in a historic former shipping company building near the inner harbour, USSCo offers simple, seasonal and exceptionally-tasty food in a cosy, relaxed environment.
9. RHYTHM AND VINES
Never underestimate this little town. It's full of eye-brow raising surprises like Rhythm and Vines, one of the top venues in the world to see in the New Year. The music festival is due to celebrate its sixteenth year at Waiohika Estate in 2018. The three-day event runs from December 29 to January 1.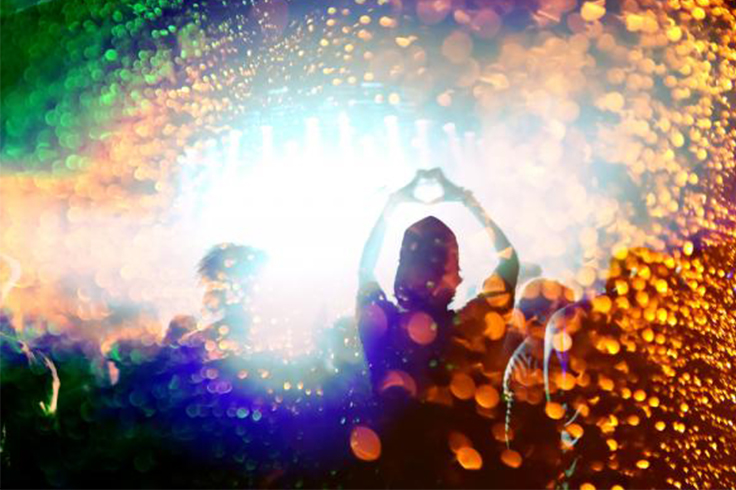 10. GISBORNE CITY VINTAGE RAILWAY
Several times a year, the Gisborne City Vintage Railway take their pride and joy, Wa 165, out of the shed for a run. Built in 1897, the steam train is the only remaining Wa class engine in New Zealand. When a cruise ship visits the bay, the train pulls up at the wharf and puffs its way across a harbour bridge to a powhiri (Maori welcome) at a local primary school. It's the only railway line in the Southern Hemisphere that crosses an airport runway. In Gizzy, planes give way to trains.
11. ONEROA CYCLE AND WALKWAY
The Oneroa Cycle and Walkway linking Waikanae Beach to Midway Beach is a must. The views of the bay, the sunsets and cliffs of Young Nick's Head, stark white against the blue-green sea, are stunning.
12. OKITU BUSH SCENIC RESERVE
Okitu Bush Scenic Reserve walk is an easy 20-30 minute loop track near Wainui Beach through beautiful bush rich in native birdlife. The track climbs to a lookout with fabulous views over Wainui Beach to Tuahine Point.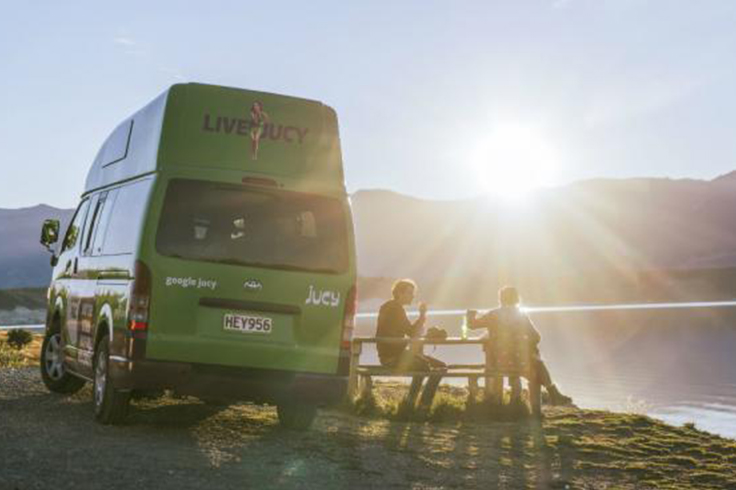 13. MAKORORI HEADLAND WALK
The Makorori Headland walk between the surfing beaches of Wainui and Makorori is just across the road from the Okitu walk. At the top, look out over the vast blue Pacific Ocean as far south as Mahia Peninsula and Portland Island and north to the Tatapouri Headlands.
14. EASTWOODHILL ARBORETUM
Eastwoodhill Arboretum, 30 minutes' drive from Gisborne, is the National Arboretum of New Zealand. The 135-hectare site is planted in over 25,000 exotic and native trees, shrubs, climbers and flowers, the largest collection of Northern Hemisphere trees south of the equator. It was founded in 1910 by William Douglas Cook who used to wander around the property stark naked apart from gumboots and a sunhat.
GIZZY WILL MAKE YOU DIZZY WITH JOY. DISCOVER THIS CORNER OF NEW ZEALAND WITH A JUCY CAMPER THAT WILL ALLOW YOU TO GET OFF THE TOURIST TRACK.