10 places to visit on a road trip around New Zealand's North Island
When planning a roadie to see the best of New Zealand, travellers often prioritise the South Island. There's no doubt that the South Island hosts some of the most breathtakingly natural beauty on the planet. However, those seeking stunning scenery and adventure would be foolish to ignore the North Island.
Home to an abundance of bird and marine life, curious coastlines and the country's biggest cities, the North Island has much to offer. Of course, there are countless places you could stop to see. To help narrow things down, here are ten unmissable spots for the ultimate North Island road trip.
1. CAPE REINGA, AUPOURI PENINSULA
Start your journey at the north-westernmost tip of the Aupouri Peninsula, the most spiritual spot in New Zealand. The famous landmark is of great importance to Maori as it marks the point from which Maori spirits leave New Zealand to begin their final journey.
Visitors can enjoy the serenity of Cape Reinga Lighthouse, which is a popular destination with photographers, take a walk along the nearby Ninety Mile Beach or even go sand surfing at Te Paki Stream. There's plenty at Cape Reinga that makes it the perfect spot to kick-start your North Island adventure.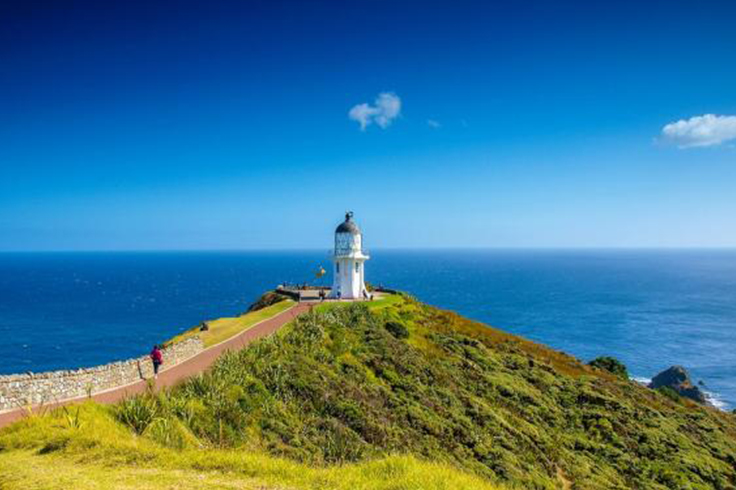 2. WAITANGI TREATY GROUNDS, PAIHIA
You can't take a tour of New Zealand without visiting what is known as the "birthplace of the nation" – the Waitangi Treaty Grounds. One of the country's most important historic sites, this is where the Treaty of Waitangi was signed between the Maori people and the British Crown back in 1840.
Stroll through the grounds to see the giant flagstaff, the world's largest waka (canoe) and the carved meeting house where you can experience something very special - a cultural Maori performance.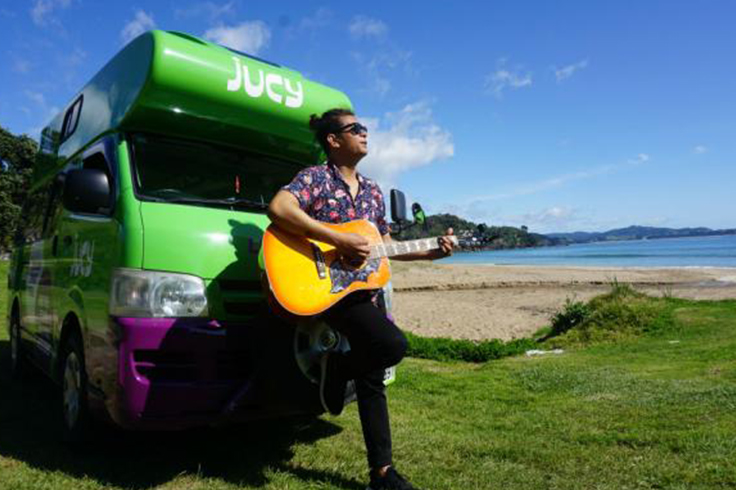 3. WAIHEKE ISLAND, AUCKLAND
Park up and stay at one of Auckland's many backpackers and get ready to explore the most cosmopolitan city in the country. There's plenty to see and do, including a trip up the Sky Tower, a lively night out on Karangahape Road or breakfast in the trendy neighbourhood of Ponsonby.
However, there is a reason Auckland is known as the City of Sails, and there's no better way to enjoy what makes it special than out on the water. Ferries to the surrounding islands leave regularly from the harbour and offer excellent views of the city's quirky skyline.
Waiheke Island is a must visit for wine-lovers. Dotted with wineries of all sizes, each one is unique and beautiful in its own right. Whether you choose to take the bus, ride a bike or walk, a tour of Waiheke is the perfect way to spend a sunny day.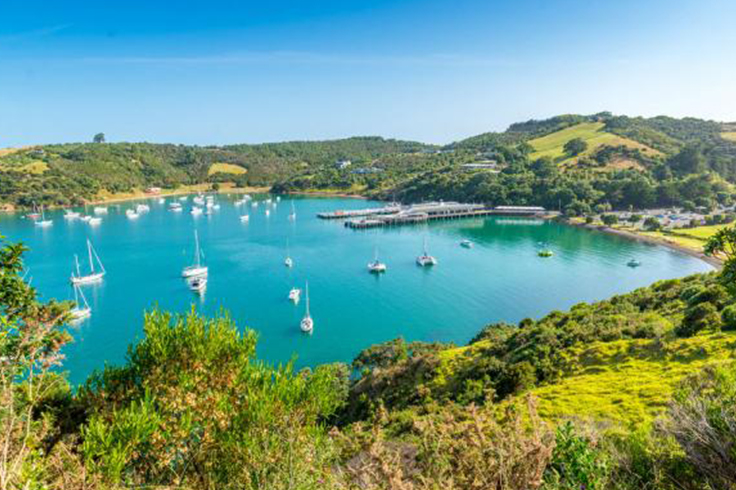 4. CATHEDRAL COVE, COROMANDEL
The Coromandel is full of scenic spots, and it would be easy to spend a week of your trip around the North Island there. You could spend the day digging at Hot Water beach on the east coast or kayak to Donut Island in Whangamata. However, if time isn't on your side, head to Cathedral Cove for one of the prettiest experiences in the North Island.
The "must-visit" Cathedral Cove is only reachable by foot or boat, so you'll have to leave your JUCY camper parked up. Luckily the locals are happy to offer up their driveways for a small fee. The walk to the beach takes a little while but comes with stunning coastal views of the nearest islands, and the Pacific Ocean beyond. Once you make your way down to the Cove, your heart will lift at the sight of the iconic rock archway, dramatic cliffs and floury white sand.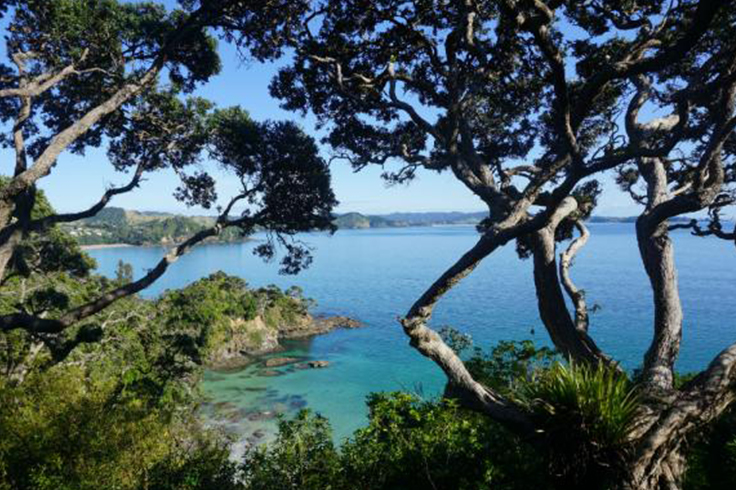 5. REDWOOD FOREST, ROTORUA
Five minutes away from the geothermal town of Rotorua, lies the 5600 hectare Whakarewarewa "Redwoods" Forest. The Redwoods Forest is perfect to include in your New Zealand North Island road trip itinerary. You can get a little exercise here, whether that's a walk, a cycle or even an afternoon of horse riding. The towering trees can be viewed from the ground, or via the treetop walkway which stays open until after dark. Evening visitors make their way across the 21 suspension bridges, guided by the glow of multi-coloured spot lights. A memorable experience for everyone in your party.
Once you've finished trekking through the Redwoods, head onto Rotorua to take in its natural, geothermal activity. Hot pools bubble and steam curls from drains in the road, filling the air the strong and unavoidable smell of sulphur.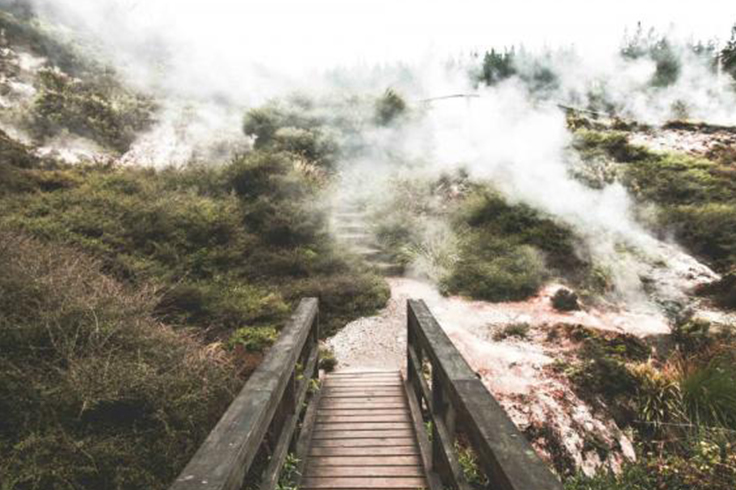 6. THE TONGARIRO ALPINE CROSSING, RUAPEHU
Trekking the Tongariro Alpine Crossing is an unforgettable day out for both experienced hikers, and those who might have to wipe the dust and cobwebs from their hiking boots. Located in New Zealand's oldest national park, the 20-kilometre Tongariro Crossing is best known for its namesake mountain, Mount Tongariro. Those brave and fit enough can climb the compound volcano, famous for its appearance as Mount Doom in the Lord of the Rings film franchise.
Along the crossing, you will also discover the Red Crater. Named for obvious reasons, and located at about half way, this otherworldly spot is an ideal place to stop and enjoy your packed lunch. Keep walking and you will soon stumble across the mesmerising beauty of the Emerald Lakes. Brilliantly coloured by dissolved rock minerals, the sight of these flooded explosion craters will make the struggle all worthwhile.
Remember to take plenty of water, food, warm clothes and proper walking shoes. The Tongariro Crossing is not for the faint hearted and as long as you're prepared, you'll relish every second of this once-in-a-lifetime journey.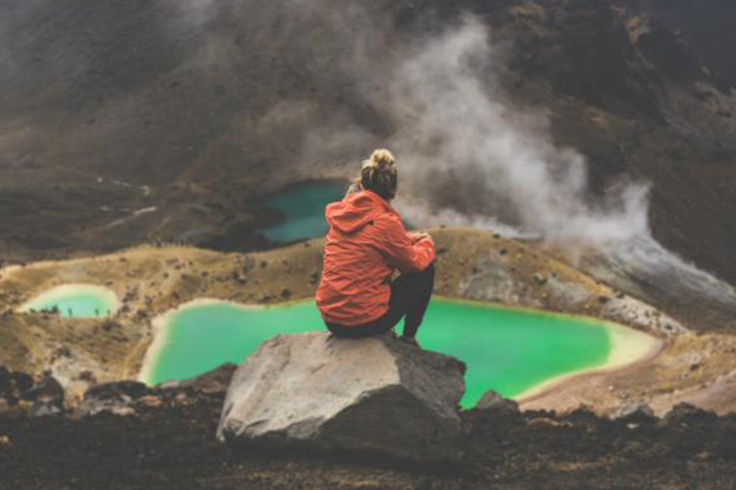 7. TOLAGA BAY, EAST CAPE
Tolaga Bay is a bay and small town on the East Coast, known for its 660-metre-long wharf. The wharf, completed in 1929 and used for shipping purposes until 1967, is said to be the longest in the southern hemisphere. Join the locals, who use the wharf for fishing and diving into the depths of the surrounding blue waters.
If you prefer your days packed full of action, why not kayak to Mitre Rocks nearby? As you break a sweat, this characterful rock formation serves as a beacon of hope on the horizon – a view more than worthy of your hard work. Alternatively, take a short journey to Tokomaru Bay (a 30-minute drive) – a stunning bay ideal for fishing and swimming and which was also a notable Maori stronghold during the colonial era.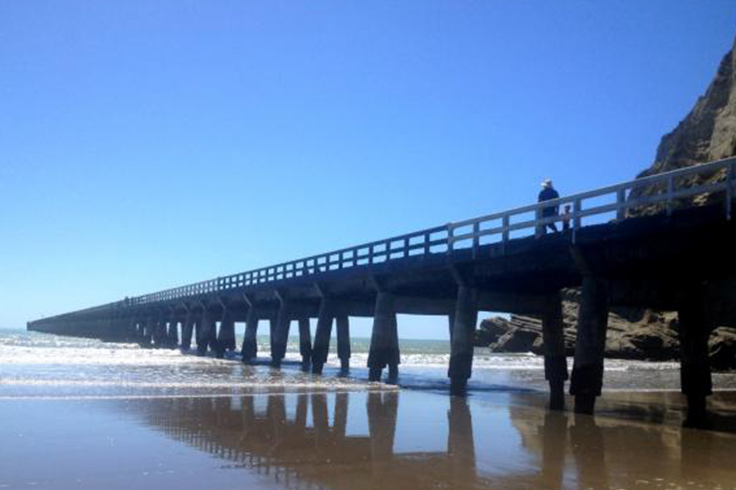 8. LAKE WAIKAREMOANA, TE UREWERA NATIONAL PARK
There are plenty of things to see in Te Urewera National Park but if you have to put one spot at the top of your list, Lake Waikaremoana should be it. The lake, translated as 'the sea of rippling waters' in Maori, covers an area of 54 kilometres and is best viewed from Panekire Bluff. The walk to the lake takes you past native trees and beaches, and you can even stop at the Korokoro falls.
There's also a short walk (2 hours return) to nearby Lake Waikareiti which will bring you out to its idyllic shores. Look at staying at Sandy Bay Hut if you're interested in a venture to the heart of this enchanting and remote part of the world.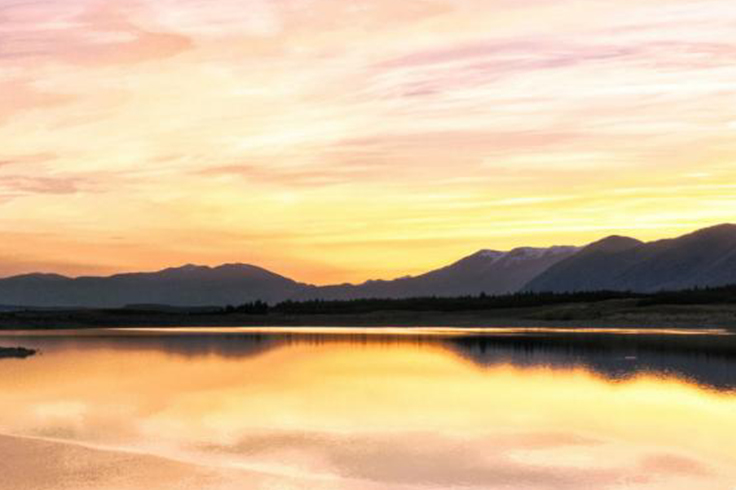 9. MOUNT TARANAKI, EGMONT NATIONAL PARK
Mount Taranaki, or Mount Egmont, is on many a hiker's "to-do" list and so it should be. Perfectly shaped, Mount Taranaki is a challenging climb and a reasonable of level fitness will make the ascent a lot more enjoyable. Park up your JUCY and set off early to complete the hike by late afternoon. When you reach the top, your efforts will be rewarded with spectacular views of the world below.
After you've completed the climb, rest and recover with a few days off in New Plymouth. There are plenty of great options for food and drink including pancakes at Monica's Eatery (to help you put back on all that weight lost in the climb) and the relaxed vibe of Ms White Pizza and Beer Garden in the heart of the city.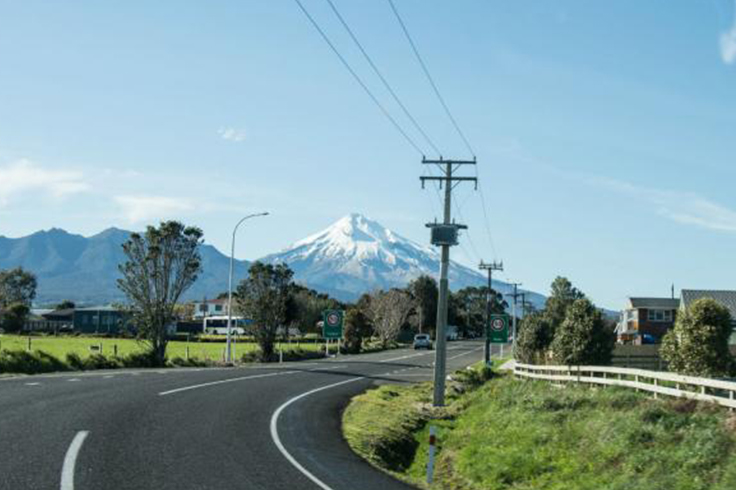 10. TE PAPA, WELLINGTON
You can't take a roadie through New Zealand's North Island without a stop at the country's capital city. Windy Wellington, famous for is kooky cafes, hip bars and vintage clothes shops, is also known nationwide for its museum – Te Papa. Originally a Colonial Museum, Te Papa was opened in 1865. It's full Maori name, "Te Papa Tongarewa" translates to "container of treasures" and this it has in spades. Its collection of art, plant and animal specimens, Maori weaponry and textiles has attracted over 25 million visitors from around the world.
READY TO EMBARK ON AN UNFORGETTABLE NORTH ISLAND ROAD TRIP? BOOK
A JUCY CAMPERVAN OR CAR TODAY.