The 7 Best Things to See on a Melbourne to Cairns Road Trip (Plus Loads of Tips)!
For the ultimate Australian road trip, travel the length of the east coast from Melbourne to Cairns! We've got all the best things to see as you drive this iconic traveller's route.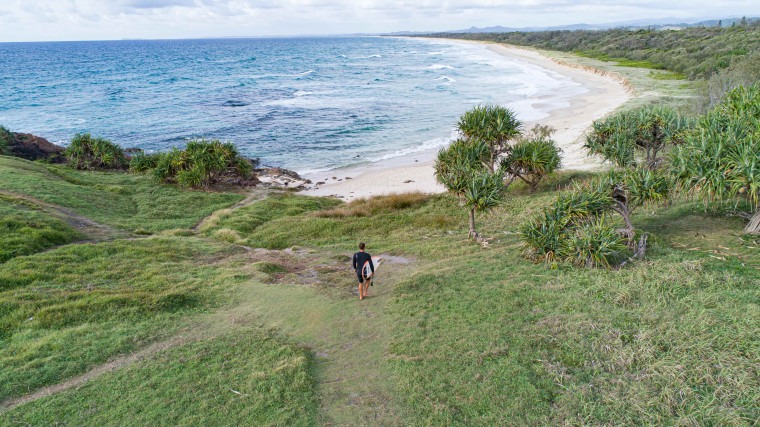 For the keen explorer, the mad adventurer, and the curious backpacker, an east coast roadie isn't just the stuff of dreams, it's the stuff of legends! Over 2,800 kilometres separate Melbourne and Cairns (via the most direct inland route), so it's no small task to tackle this mega roadie. The rewards, though, are plentiful, the adventures abundant, and the opportunities to find your happy are everywhere!
You can drive from Australia's coffee capital (Melbourne) to the gateway to the Barrier Reef (Cairns) in 31 straight hours (eugh). However, most travellers allow at least three weeks or up to a few months to travel the coastal route to see Australia's most famous sites and attractions.
The good thing about hiring a JUCY campervan or car for this route is that you don't need to worry about having to drive allll the way back from Cairns to Melbourne; JUCY offers one-way rentals (for a fee)! And no stress about mileage, either. While the coastal route will clock up over 3,700 kilometres, your JUCY rental has unlimited kms, so drive as far as you like!
We've pulled together the best stops along a Melbourne to Cairns drive. Rather than give you one massive (and frankly overwhelming) itinerary, you'll find links at the bottom for some of our favourite JUCY itineraries. Use each one as you travel the relevant leg of this epic east coast extravaganza roadie.
Best Beach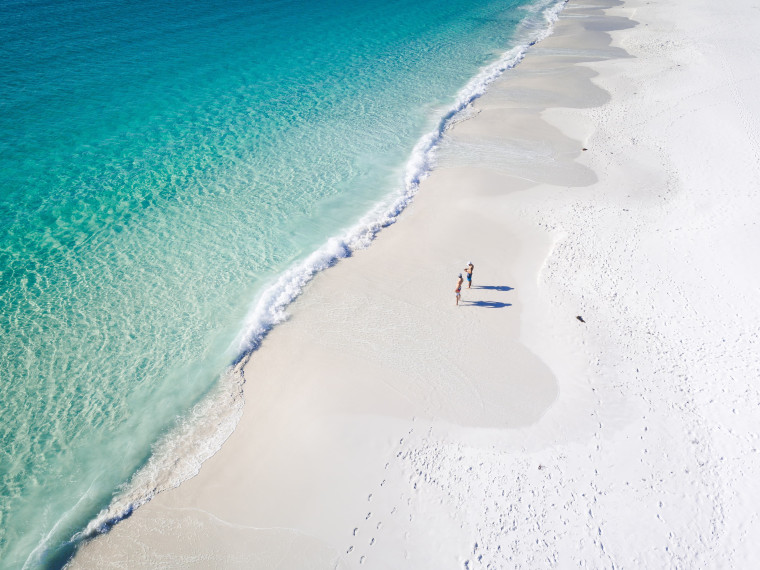 It should come as no surprise that in a country with a colossal coastline and some of the best beaches in the world, we present you with a best beach category. TBH, we struggled to pick just one (we struggled to even pick 10 for this best beach blog), but we're going all-in on Hyams Beach, near Jervis Bay.
With sand whiter than Simon Cowell's teeth, Hyam Beach is a beach deserving of the word 'paradise'. Besides lazing on the whitest sand in the world (according to the Guinness Book of Records), you can swim or kayak the azure waters, walk the Hyams Beach Trail or take a dolphin or whale watching cruise (in season).
Nearby Cave Beach Camping Ground is our pick for the best place to camp while checking out Hyams Beach. Especially as your neighbours may be the kangaroos that call it home.
Best National Park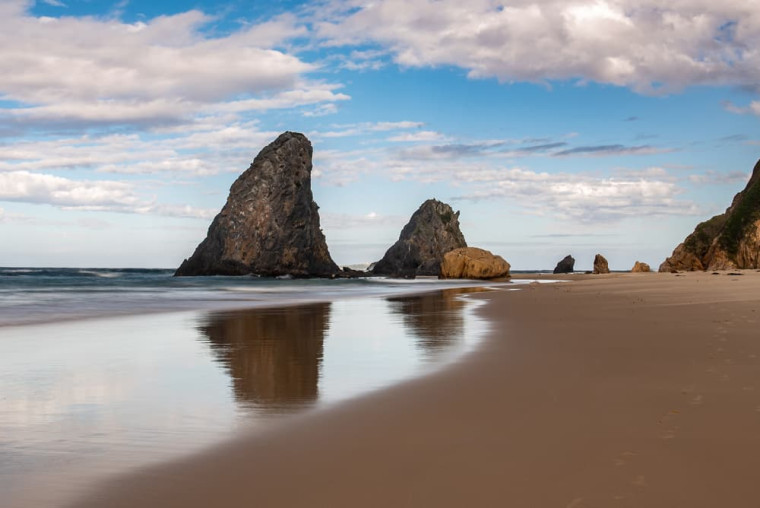 With over 500 national parks in Australia, you're spoilt for choice on all kinds of natural wonders while touring Down under. But, like a kid at the pick 'n' mix counter, sometimes being spoilt leads to confusion: which national park to visit?
Do you want to experience Australia's oldest national park (Royal National Park)? Or the world's oldest rainforest (the Daintree)? Or maybe you'd love to visit a park famous for its starry night skies (Warrumbungle)? Choices, choices, choices!
We already have a dedicated blog to our top 15 national parks, but which one would we award a prize to if we could? Drumroll, please... Eurobodalla National Park!
How good is it to visit a national park that gives you both bush and beach? So good! Alongside beautiful white stretches of sand framed by native forest, Eurobodalla also has the 13.5km Bingi Dream Track, a significant trail for the Brinja-Yuin people. While you can walk it solo, you'll have a far richer experience if you take a guided Aboriginal tour.
Stargazing is great, along with swimming, hiking, surfing, fishing Brou Lake, and whale watching in the winter months!
Best Adventure Activity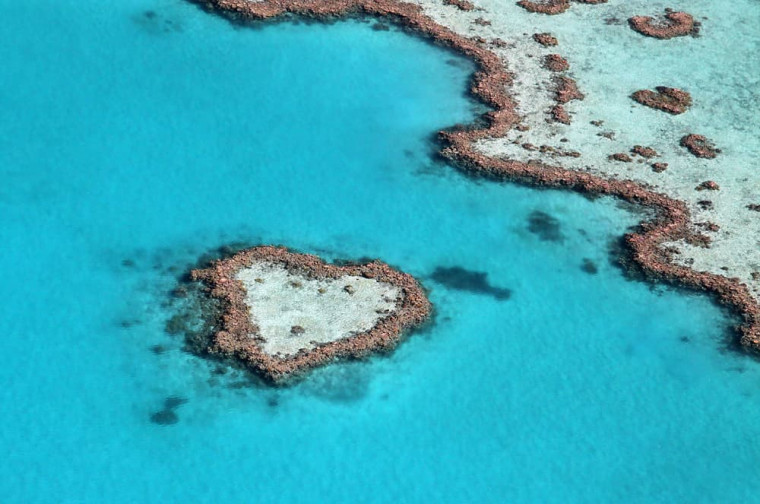 We have chosen the UNESCO World Heritage Listed Great Barrier Reef as the winner for this category. It is one of the top reasons people want to come to Australia, after all.
Spanning 2,300 kilometres, with 2,900 individual reefs and 900 islands, there's a lot of magic that happens on the Great Barrier Reef! Northwards from Bundaberg, you can enjoy countless activities from multiple launching points across Queensland.
We recommend doing more than one reef-based activity on your travel to truly experience how varied and enthralling the Great Barrier Reef is. Sail the Whitsundays, sleep in the reef at Lady Musgrove Island, kayak around Green Island, snorkel the outer reef, or take that bucket list scenic flight over that heart-shaped island, You can even learn the Aboriginal creation stories of the reef with Dreamtime Snorkel! Whatever you choose to do, you'll be mesmerised by the Great Barrier Reef's enchanting underwater world.
Psst. Did you know that our buddies at Travello give JUCY customers $50 off their first tour or attraction? You'll receive your discount code after booking!
Best Outback Country Town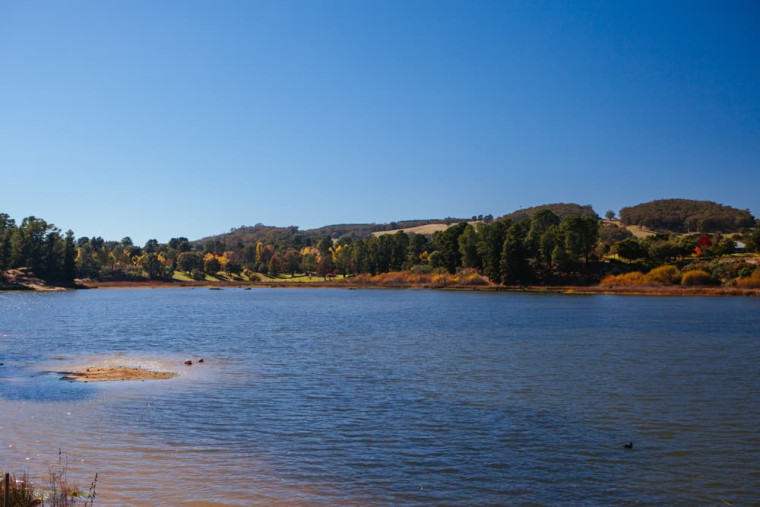 You've got a few ways to get from Melbourne. There's the coastal route, passing Sydney, Brisbane, and up through the Sunshine State. There is travelling inland direct, passing places you've likely never heard of. And there's inland via Healesville, Dubbo, Canberra, and Orange. Of course, there's also the (very) long route via Adelaide, Uluru, and Mount Isa (close to 5,000km! (This itinerary will get you to Uluru, btw.)
While most travellers prefer to stick to the coast, we're fans of mix-and-matching holiday vibes. Staying in a small country outback town gives you insights into a different side to authentic Aussie.
While Coonabarabran in New South Wales deserves a special mention for its observatory and dark skies, we're choosing Beechworth in Victoria as our best outback country town.
Why? Besides the immaculate golden rush era buildings, this is where the notorious bush ranger, Ned Kelly, was chucked into jail. While in Beechworth, check out the historic precinct, Burke Museum, and the town's burgeoning food and bevvy scene.
Best Indigenous Tour
Across Australia, there are a growing number of tours that connect travellers to the world's oldest living culture. At 60,000 years, there is a lot to learn from the 500 different Aboriginal peoples that share their clan's way of life on their cultural, educational, and fun tours.
One standout is Mandingalbay's overnight camping tour. Enjoy a Welcome to Country ceremony and walk the Mayi Bugan Trail. Here, you'll discover the native foods, medicines and traditions that have allowed the Mandingalbay Yidinji people to thrive as custodians of the land. The night-time campfire stories are typically a tour highlight.
Day two, you'll learn the traditional practices of the Mandingalbay Yidinji people in a hands-on way. It's the perfect way to connect to the culture and the land.
Keen to check out more Indigenous tours? Here's the best in SE QLD!
Best Hinterland Destination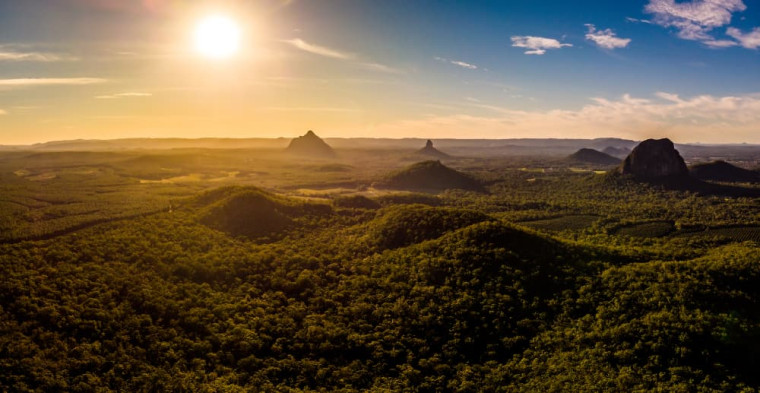 A hinterland region is one that sits just back from the coast, usually remote from any cities or big towns. Unsurprisingly, Australia, with its 30,000-kilometre-long coastline, has some incredible hinterland regions. Many are easily accessible on a road trip from Melbourne to Cairns.
While picking the best one is like trying to choose your fave Ben & Jerry's ice cream (Chunky Monkey or Peanut Butter Cup?), we think the Sunshine Coast's Glass House Mountains is a standout.
The sheer beauty of seeing Glass House Mountain's distinct rugged peaks as you drive inland along the scenic Blackall Range Tourist Drive leaves most travellers breathless. Only 20 minutes from the Sunshine Coast beaches or an hour from Brisbane, you'll feel like you're a world away as you explore the scenic trails, quaint towns, and witness the friendly local wildlife.
While Mounts Tibrogargan and Beerwah are the most distinct of the 11 peaks in the Glass House Mountains, Mount Nungung is one of the most popular to hike, thanks to its 360-degree views and great lookout spots. Stop at the famed Lookout Café!
Stay in the sleepy mountain towns of Maleny and Montville or head to the Beerwah and Beerburrum State Forests camping areas.
Best Quirky Roadside Attraction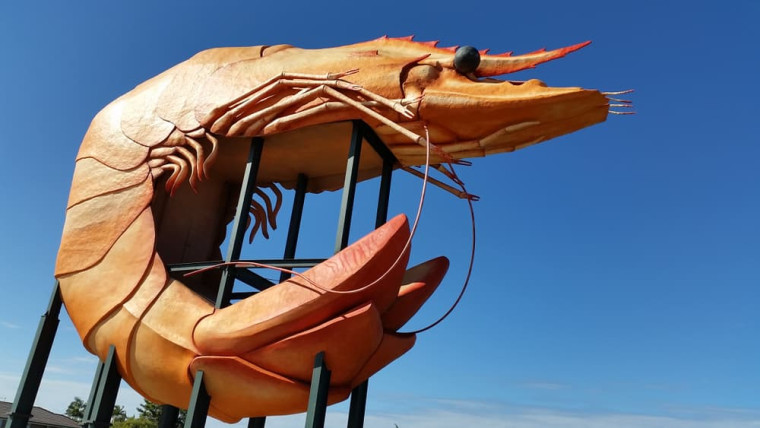 We're going to cheat a bit here with our top seven giant roadside statues to snap a selfie at on your Melbourne to Cairns itinerary.
Here are our faves (from south to north).
The Big Banana, Coffs Harbour, NSW

The Big Prawn, West Ballina, NSW

The Big Strawberry, Elimbah, QLD

The Big Pineapple, Woombye, QLD

The Big Whale, Pialba, QLD

The Big Thongs, Calen, QLD

The Golden Gumboot, Tully, QLD
Remember to tag us #JUCYMoments as you drive this epic route. Not only are you making a lifetime's worth of memories as you travel, but your #humblebrag social media posts could see you WIN the cost of your JUCY campervan or car rental back! Find out more here.
Get in-depth itineraries right here
You didn't just think we'd leave you hanging with some top tips but no idea how to get there, did you? Of course not! Check out the links below to full itineraries to get you from Melbourne all the way to Cairns on your epic once-in-a-lifetime road trip!
Route 1: Melbourne to Gippsland
Explore the best from Melbourne to Gippsland on this East Coast Victoria campervan roadie, including seeing the penguins at Phillip Island, hiking the dunes at Wilsons Prom, and the mellow vibes at Lakes Entrance.
Route 2: Gippsland to Sydney
Continue north by using this Sydney to Melbourne food-focused itinerary in reverse. Besides all the delish nom-noms en-route, you'll also explore the Sapphire Coast, spectacular Eurobodalla National Park, and dreamy Jervis Bay.
Route 3: Sydney to Byron Bay
From Sydney, drive north with our epic Pacific Highway roadie to Byron Bay. Tick off major landmarks like the lush landscape of the Hunter Valley, sampling seafood in lovely Port Stephens, and hiking trails in the heaps old Dorrigo National Park.
Route 4: Byron Bay to the Gold Coast
Enjoy a pampering midway roadie on our Gold Coast 5-day wellness road trip, taking in the lush beaches, stunning hinterland, and opportunities for pampering.
Route 5: Brisbane to Cairns
From Brisbane, the northbound adventures continue. Following our Brisbane to Cairns itinerary. Enjoy soul-enriching stops at gems like the Sunshine Coast's Noosa, Australia's whale-watching capital, Hervey Bay, and the countless hopping-off points to explore the Great Barrier Reef, from Airlie Beach to Mission Beach to Cairns.
Route 6: Cairns to the Far North
Still got some days left to explore? Tack this Cairns to Daintree Rainforest roadie on! This iconic drive delivers you to hinterland towns, breathtaking beaches, and the ancient flora and fauna of the Daintree Rainforest at Cape Tribulation.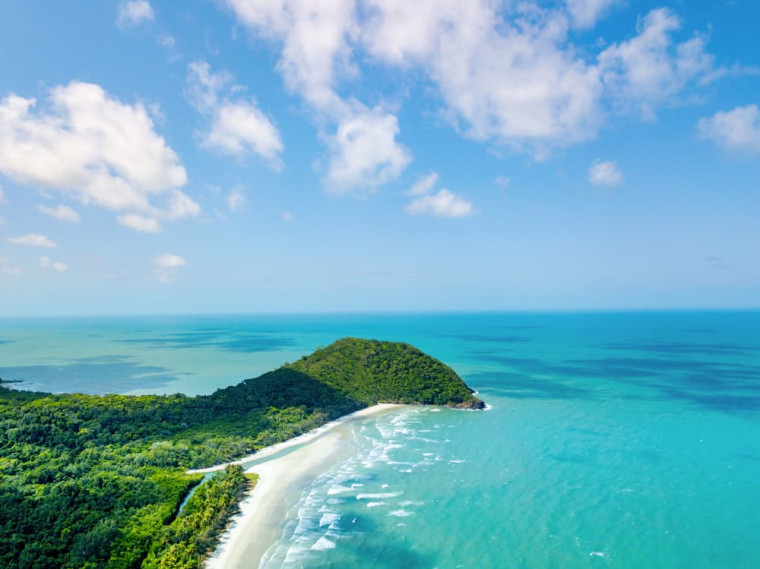 Long Road Trip Tips
There is an art to great campervan travel and, with 20+ years in the biz, we're like the Monet of road trip travel. Here are some top tricks to get the most of your Melbourne to Cairns getaway.
Packing and unpacking on a long roadie can get boring pretty quickly. Our tip is to buy a few cheap storage wardrobe organisers (like these ones), so everything has its place. It makes life easy as you can transform your JUCY campervan from lounge to bedroom.
Driving Australian roads is pretty easy. Wide with clear signage means once you've got the key principles in place (driving on the left and staying alert for wildlife), you'll be an Aussie driving pro.
If staying on a budget is important to you, you'll want to read this JUCY blog about free camping. With plenty of places to stay free around Australia, this is the best way to keep your costs down. Plus, you'll wake up in some absolutely stunning locations, for free!
Looking for more tips and tricks for your first campervan road trip? Read this!
So, there you have it, the best of everything on a Melbourne to Cairns road trip!
Excited by our 'best of' list and ready to book your Melbourne to Cairns road trip? Contact our road trip-lovin' crew on 1800 150 850 or click BOOK NOW above!
We can't wait to help you find your happy as you tour the East Coast!