Travelling with the Best: Our Favourite Australian Camper or Car Road Trips
Is an Australia road trip back at the top of your bucket list, but you don't know where to begin? No worries, mate! We've got a ton of ideas and itineraries to get you started.
Confused about where to road trip around Australia? Feel like choosing where to travel is more overwhelming than exhilarating at the planning stage?
We get you! It can seem like a lot, but guess what? We KNOW Aussie road trips. We've made it our business to know everything cool around the country, and we love to share! We've got a trip to suit, whether it's the best spots for car roadies or cool places to take a JUCY campervan.
To help you whittle down the best Australian road trip/s to match your travel goals, we've come up with these short-and-sweet summaries. If you like the teaser below, follow the link to the full itinerary.
You get yourself to one of our Australian JUCY branches; we'll help you with everything else.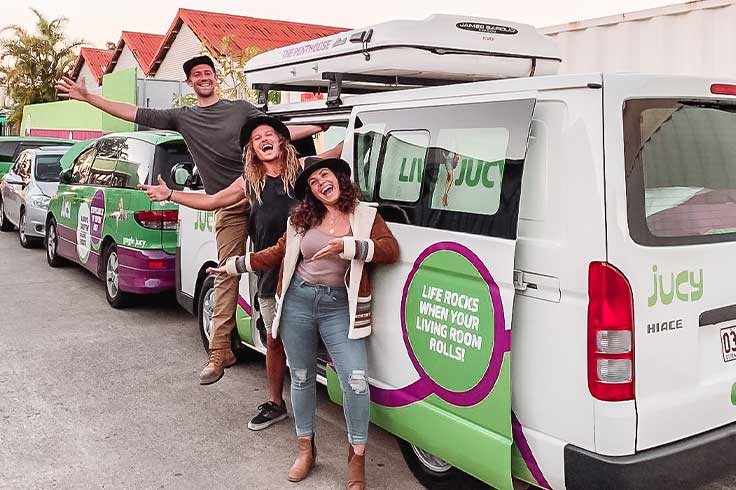 Road Trip the Best of Far North Queensland
Exploring Far North Queensland is an Aussie road trip must-do for travellers who find themselves Cairns-way. Explore the expansive, lush Daintree Rainforest and weave your way around the verdant Atherton Tablelands and its quaint local communities. Camp at Mission Beach and go in search of the terrifying-yet-cool cassowary. Make time to discover the ancient flora and fauna of the region's national parks. You won't regret it!
We've got two epic blogs dedicated to the best of Far North Queensland. DIY your roadie from our Cairns branch. Take in our fave FNQ highlights (11 in total), or follow this Cairns to Daintree itinerary along Captain Cook's Highway.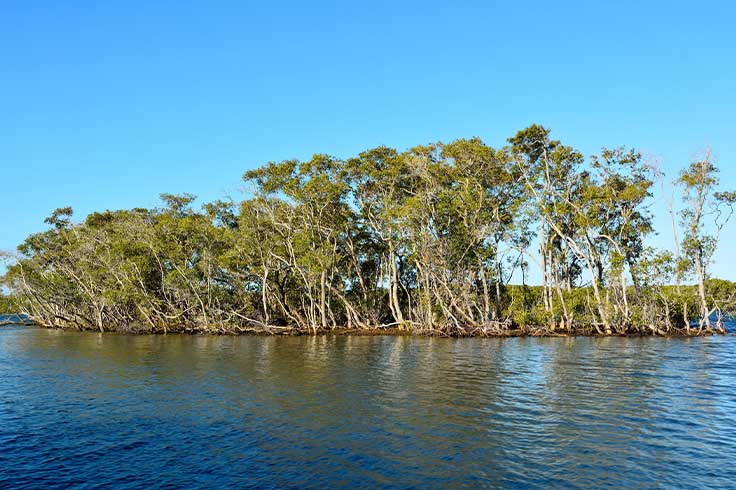 Take the Ultimate Aussie Road Trip from Cairns to Sydney
We don't think there's a more epic-y, iconic-y, amazing-y (okay, we'll stop now) road trip than journeying from Cairns to Sydney in a campervan. It's the ultimate freedom, for reals!
While you can make the trip in around 10 days (we have an itinerary exactly for that length), we recommend doubling that time frame. That way, you don't miss any of the eye-popping beaches, ancient national parks, and native Aussie wildlife-spotting opportunities in-between.
You game for the ultimate driving adventure?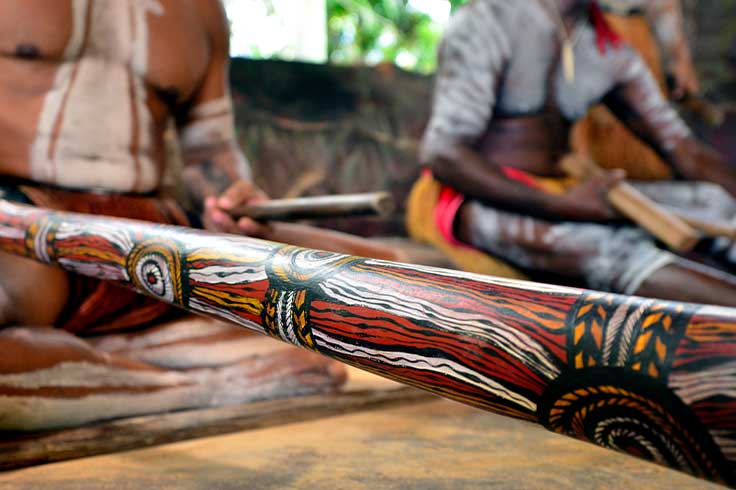 Experience a Totes Epic Queensland Roadie from Cairns to Brisbane
Want to experience the best of the Queensland coast like a champ? Drive Cairns to our Brisbane branch following our 13-day itinerary.
Thirteen may be unlucky for some, but only good fortune awaits as you visit national treasures like the Glass House Mountains, Airlie Beach, and the Whitsundays. Our tour highlight? Waking up at Cape Hillsborough National Park with kangaroos and wallabies chomping around your JUCY campervan!
Prefer to go the other direction, from Brisbane to Cairns? This itinerary has everything planned out, including stops in Townsville, Agnes Water, and Noosa.
If you'd like to experience South East Queensland's indigenous tourism highlights en-route, we've written this handy guide, too.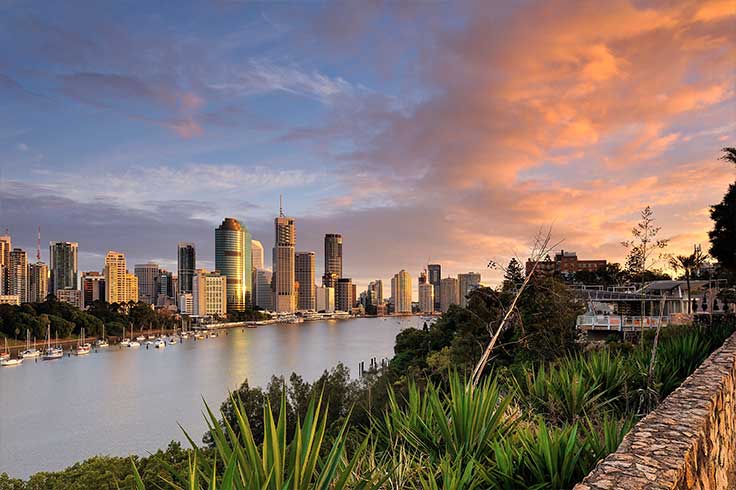 The Best of the Golden State: Fun-filled Gold Coast Roadies
Forget pirate bounty; we've got the best of the Gold Coast for ya! This itinerary has all the treasures for an experience-rich jaunt around Queensland's iconic Gold Coast. Like hinterland highlights from Lamington and Springbrook National Parks. And coastal activities that connect you to everything that makes the Gold Coast golden (think surf, think sunshine, think community vibes). Depart from our Gold Coast Airport branch.
To add in more golden experiences on your GC road trip, check out our blog about the five best Gold Coast wellness days out. It's like being gifted the diamond studs to match the diamond ring!
Road Trip NSW Along Australia's Most Iconic Highway
America has Route 66, Bolivia has Death Road, and Australia has the Pacific Coast Highway. While the entire PH route is 780-kilometres, our handy itinerary tours you to the best bits, from Sydney to Byron Bay.
What we love about this roadie, is that over 10 awe-inspiring days you get to pass natural wonderlands – like Lake Macquarie, the Worimi Conservation Lands, and Dorrigo National Park – while also enjoying some of life's adventures. Like a hot air balloon ride over the wineries of Hunter Valley and sea kayaking in Byron Bay. It's mega!
Something for Everyone: The Best of New South Wales
If it's got the Sydney Opera House, Bondi Beach, the Blue Mountains, the Snowy Mountains, and more adventure than a Bear Grylls TV show, is it the best state in Australia? Well, the peeps of New South Wales like to say yes, that's for sure. They are loud and proud about everything NSW has to offer visitors and even say they are the world's best travel destination! There's only one way to find out if it's true – pick up a JUCY car or camper from our Sydney Airport branch and explore and find out for yourself!
Check out our handy blog highlighting all the epic ways New South Wales wows.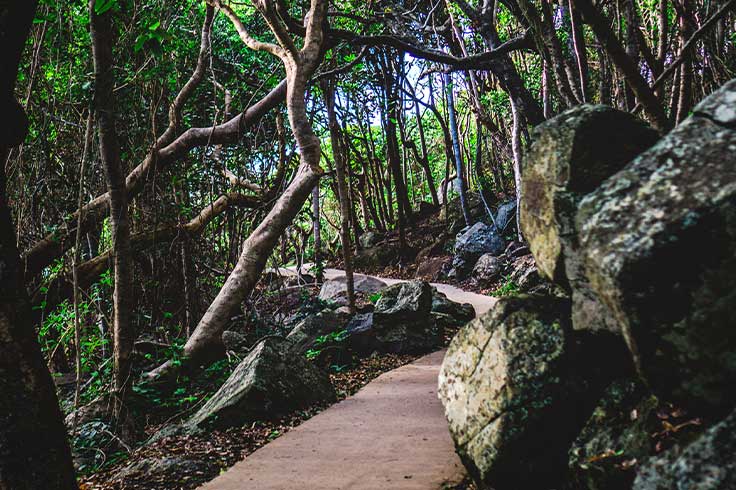 The Road Less Travelled: Sydney to Melbourne
So many peeps fly between Sydney and Melbourne. Sure, it's faster, but you're missing out on sooooo much! Like the jaw-dropping beauty of Jervis Bay. And the expansive Eurobodalla National Park. And the gems of Gippsland. And then there's the food. Oh man, who would skip all that?
While lots of Australia has great food (like a ton of cool eateries, roadside trucks, and fine dining restaurants), we particularly rate all the nom noms you can find driving the route between Sydney and Melbourne. We even wrote this foodie-focused itinerary about it (Just pack your stretchy pants, yeah?).
If you'd like a flop and drop around Melbourne after your Sydney to Melbourne extravaganza, check out our new fave beaches blog here.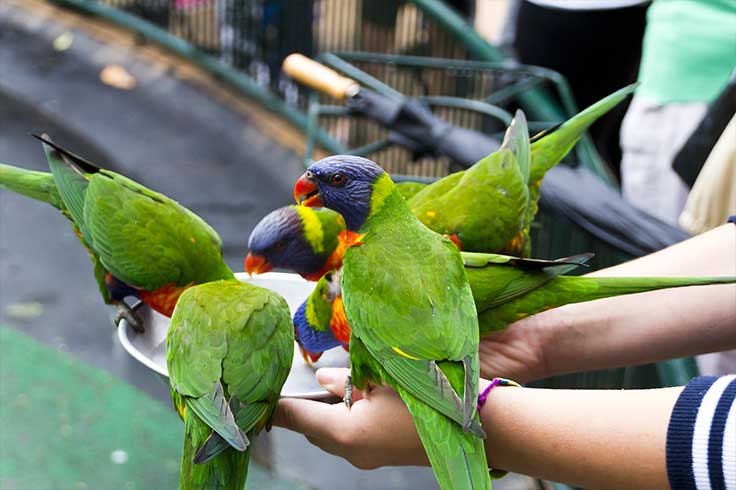 Idyllic Drives: The Best Victoria's East Coast
Whether you live in Melbourne and want a handy getaway or are travelling to Victoria to explore it in style, a roadie to Gippsland is not to be missed! There's wildlife that wows – like waddling fairy penguins, adorbs koalas, and lolling seals, landscapes that boggle the mind, and activities from the mellow to the mind-blowing. This pocket of Victoria is a state stand-out.
We've got an idyllic 10-day campervan itinerary to get you started on the perfect Gippsland adventure. Pick up your JUCY wheels at our Melbourne Airport or Melbourne City branches. Too easy.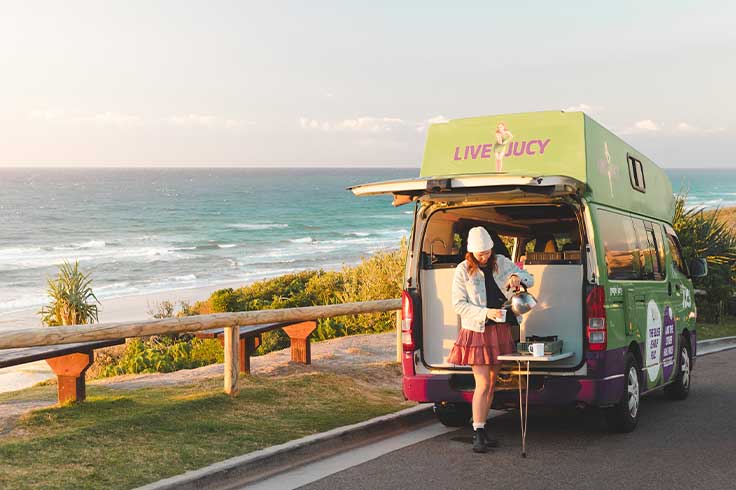 Drive Victoria's Most Iconic Road Trips
If you're into bucket lists and iconic landmarks, then Victoria has two legendary regions that are a rite of passage to visit.
The heritage-listed Grampians is not only impressive due to its sandstone mountains, widespread wildflowers, and native wildlife, but also for its significant Aboriginal heritage. Our 5-day Grampians itinerary navigates you through the best of the region, including the ancient Aboriginal rock art at Bilimina Shelter.
If you've time, take a detour back to Melbourne via the legendary Great Ocean Road. We've listed our top off-the-beaten-track regional hidden gems here, and our accommodation picks (great for car roadies) here.
Slow Travel from Adelaide to Melbourne
Sure, you can drive Adelaide to Melbourne in eight hours, but the only thing you'll see is a gas station toilet! Instead, follow our 7-day Adelaide-to-Melbourne road trip suggestions and get acquainted with this route's incredible sights. Like the beauty of the Fleurieu Peninsular, plus the majestic windswept beaches and craggy cliffs (including the Great Ocean Road's 12 Apostles) that line this coastal route.
Head

into

the Sunburned Country: The Best Aussie Outback Adventures
The road less travelled is inland in Australia! That doesn't make it any less enticing for the adventurous road-tripper: quite the opposite, in fact!
If you'd like to journey through the heart of the Sunburned Country, then our Adelaide to Alice Springs itinerary suggestions have all the deets you need to get your road trip plans started. Depart our Adelaide branch, and choose your own outback adventure with the destinations, activities and roadside stops that show you outback Australia at its best.
If Adelaide isn't on your travel to-do list, our Melbourne to Uluru journey sidesteps A-town on your way to the Red Centre.
Queensland's outback experiences are often overlooked for its coastal wonders, but if time permits, our 1-week outback roadie out of Brisbane gets you off-the-beaten-path. It's an enlightening journey!
C

ulture, History, Natural Wonders:

The

Best Australian World Heritage Sites
With a land as steeped in heritage as Australia – our First Nation people have been here 6,000+ years, after all – it's no surprise that Australia has a heap of UNESCO World Heritage Sites. Twenty, in fact!
Adding a World Heritage Site into your Aussie road trip is a no-brainer. Of course, the Great Barrier Reef is the most obvious must-do. However, there are also gems like the lust Wet Tropics, north of Cairns, any of the incredible national parks under the Gondwana Rainforest Umbrella, and the newest site, the Budj Bim in Victoria.
Read our top six World Heritage sites to include in your Aussie road trip itinerary.
Pro Tips: What Else Do You Need to Know for Your Aussie Road Trip?
Australia is so massive that we've barely scratched the surface with the potential road trips. But we have helped you drool over your laptop on the endless possibilities and mountain of reasons to pack a bag and make your way to your nearest JUCY for an epic roadie.
We're a generous bunch here, so it's not only trip inspo we offer. We're also all about getting you to save some cash - check out this guide to free camping in Australia and our road trip on a budget tips. We also share how to drive safely over here (road safety tips FTW) and when the best time of year to travel is. Plus, if you're one of the 120,000+ travellers that come here on a working holiday visa, you'll want to read this and this.
Revisiting all these cool itineraries makes us want to road trip RIGHT NOW! However, we've got campervans and cars to get ready in anticipation of your arrival. We'll travel vicariously through you if you tag us #JUCYMOMENTS: you could even win the cost of your rental back if you do!
So many road trips, so little time! We know we've shared a ton of information, and that's not all. Sorry not sorry that we're so generous with our roadie intel!
Check out all our 'Get Inspired' pages here (campers) and here (cars). We're road trip ready waiting for you!
To get your JUCY

car

or

campervan

Australian road trip locked in, click BOOK NOW or call our friendly crew on 1800 150 850.