Campervan Hire at Auckland Airport
Start your New Zealand campervan adventure from our branch located just minutes away from Auckland Airport.
Auckland is the perfect starting point for exploring the North Island. In just a few hours you could be soaking up the sun in the Bay of Islands or lacing up your boots getting ready to hike the Tongariro Crossing.
Did you know that during business hours you can catch a free shuttle bus from the airport to JUCY Auckland? Read further down the page to find out all the deets for picking up your JUCY campervan rental!
Contact JUCY Campervan Hire Auckland
| | |
| --- | --- |
| Address: | 9 Richard Pearse Drive, Māngere, Auckland 2022 |
| Reservations: | 0800 399 736 |
| Phone: | |
| Hours: | 08:30am - 04:00pm daily |
JUCY campers at Auckland Airport
We're there to help you as soon as you step out of the doors of Auckland Airport. From our friendly shuttle service to our superstar branch crew, our goal is to make picking up or dropping off your camper as easy as possible, so you have more time to enjoy your New Zealand road trip!
When you arrive at our branch, we'll guide you through all the necessary paperwork and give you a detailed show through of your vehicle, so you know exactly how everything works.
There are certain details it's handy to know about catching our shuttle and arriving at our branch. For full details, read through the information below.
JUCY airport shuttle

JUCY airport shuttle map

Picking up your vehicle

Dropping off your vehicle
Our free JUCY shuttle runs on-demand and can collect you from either the Auckland Airport Domestic or International terminal.
The first shuttle of the day departs the Auckland Airport branch at 8:30am and arrives at the airport at roughly 8:45am.
When arriving into Auckland Airport, call 0800 399 736 or +64 9 374 4360 to request the shuttle.
To find the shuttle pick up point, if you're in the international arrivals area, exit the doors to the right of Mc Donald's and wait outside for our bright green and purple shuttle.
If you're in domestic arrivals, exit out of Door 10 and cross the pedestrian crossing to the furthest pickup lane. Wait there for our green and purple shuttle.
At the end of your trip, our shuttle can drop you off at either the international or domestic terminal after you've returned your vehicle.
The last shuttle of the day leaves our JUCY branch 30 minutes before closing (for drop offs only).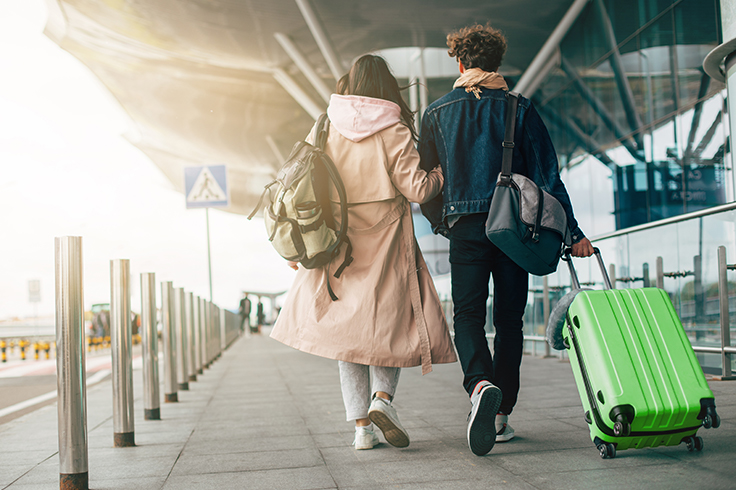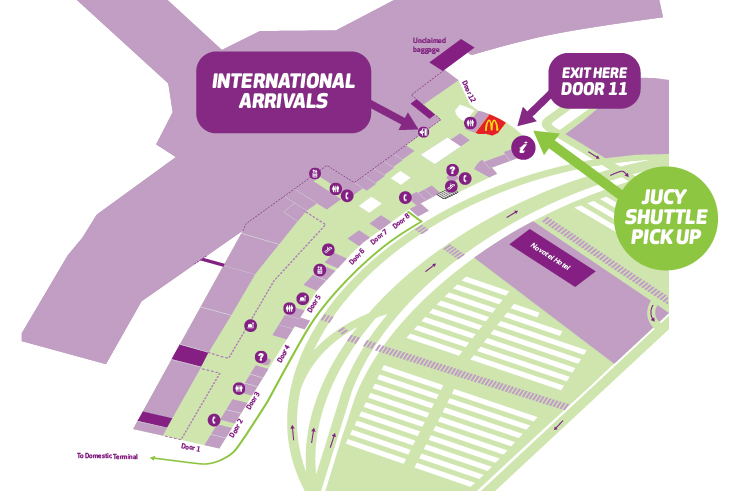 International terminal map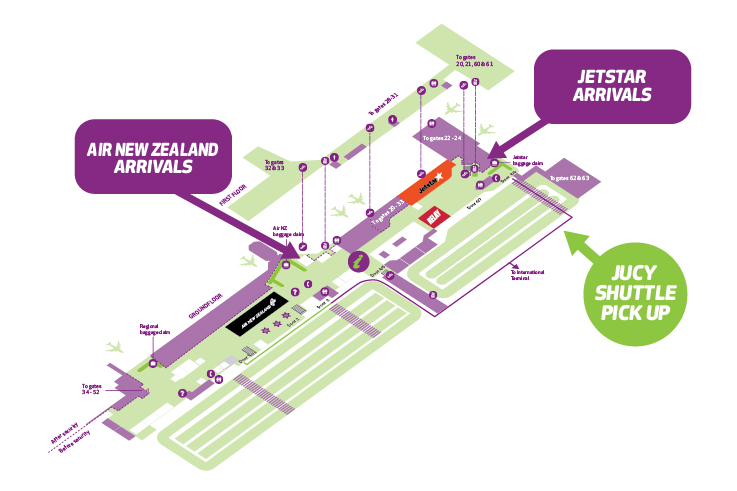 Domestic terminal map
You can pick up your campervan between 8:30am and 3:30pm.
If coming from the airport, our free shuttle can transfer you to our branch.
If you're arriving from Auckland city, you can take the SKYBUS to Auckland Airport, then catch our free shuttle to the JUCY branch. Alternatively, an Uber usually costs around $40-50.
PLEASE NOTE: After hours pick up is for cars only!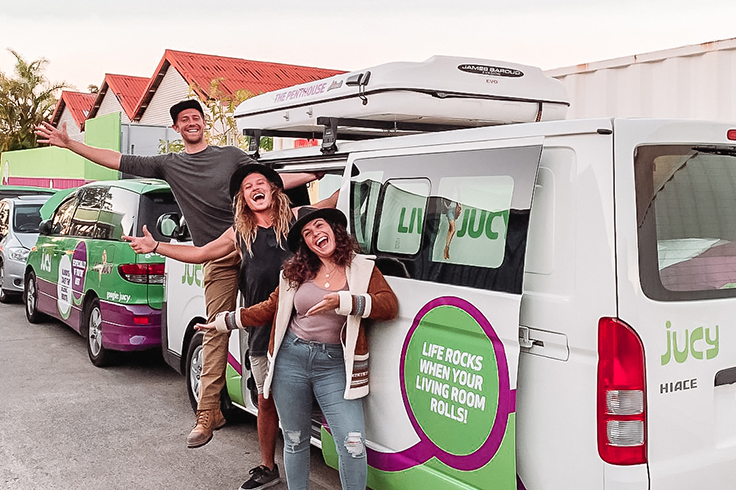 Dropping off your vehicle
Campervans can only be returned to this location during normal business hours, and by 3:30pm at the latest.
Please ensure that your vehicle is full of petrol and you have removed all your belongings and rubbish. Hand your keys over to a member of our JUCY crew.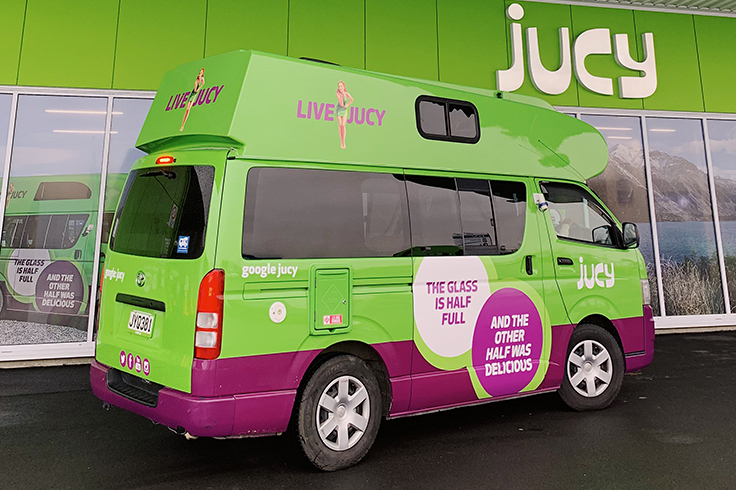 Start your JUCY camper adventure at Auckland Airport
Hit the road (almost) as soon as your plane hits the tarmac! JUCY's campervan hire at Auckland Airport means your adventure can get underway sooner. We'll pick you up in our free airport shuttle and whisk you off to our branch, where our crew will get you in your camper quick smart.
Auckland is conveniently central to many of the North Island's greatest sights. Collecting your camper rental from JUCY Auckland Airport will be just the first stop on an epic road trip.
From Auckland, head north to the Waipoua Forest to catch a glimpse of Tane Mahuta, the Lord of the Forest and largest remaining Kauri tree. Stop by the Kauri Museum then carry on north until you reach the Bay of Islands. Stop for a few days to enjoy a dolphin cruise and island exploration, before carrying on to the northernmost point of the country, Cape Reinga.
Or, make your way south to Hobbiton, then further to Rotorua. Take in the colourful geothermal sights of Wai-O-Tapu and soak in a hot mud pool, before zipping across to the Waitomo Glow Worm Caves. Pop into Raglan to soak up some chill surfer vibes before circling back to Auckland to drop off your campervan.
For the ultimate Kiwi road trip, you could even drive down to Wellington, then ferry across to the South Island and carry on all the way to Queenstown.