The Condo Campervan
Other camper options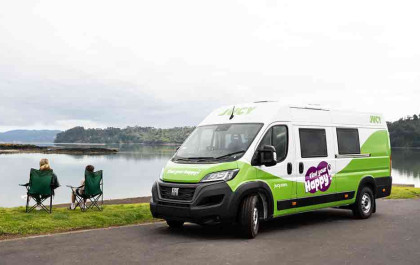 New to fleet, our Cruiser is a spacious, self-contained camper that sleeps 4.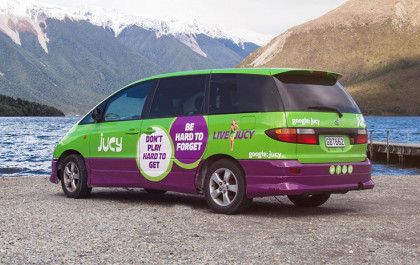 Looking for a zippy, economical campervan? Our Cabana comes with a kitchen and sleeps 2.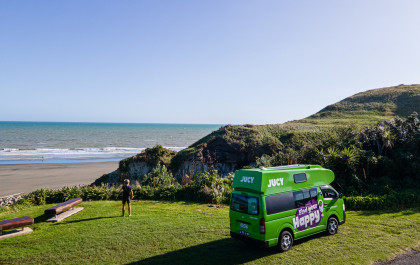 Three's company in a JUCY Chaser! It's fully self-contained with a kitchen, shower, and toilet.
Discover New Zealand in the four-berth JUCY Condo camper
As a fully self-contained campervan, the Condo gives you the ultimate freedom to explore New Zealand. Every day of your trip, you'll be able to wake up to the most epic views.
Automatic transmission and a compact size make the Condo a breeze to drive.
One of the truly great things about the Condo is that despite being a small sized campervan, you can cook inside – standing up! This means that in cold, wet, or windy weather, you can whip up hot meals in comfort. The interior kitchen is one of the best features of this campervan.
The Condo is also the only JUCY campervan that can fit a child seat or baby capsule, so for young families this is the best choice of vehicle.
Book The Condo Campervan now