Campervan Hire at Christchurch Airport
Christchurch is an excellent starting point for road trips around the South Island. From here, you can cruise the coast north to see whales and seals in Kaikoura, or cross Arthur's Pass to arrive on the wild west coast, or head to Queenstown, stopping at Lake Tekapo and Mount Cook/Aoraki National Park along the way.
If you're landing at Christchurch Airport, our JUCY branch is 10 minutes' drive away on our free shuttle. Read further down the page to find out all the deets for picking up your JUCY campervan rental!
Contact JUCY Campervan Hire Christchurch
| | |
| --- | --- |
| Address: | 157 Orchard Road, Mustang Park, Christchurch 8051 |
| Reservations: | 0800 399 736 |
| Phone: | +64 9 929 2462 |
| Hours: | 08:30am - 04:00pm daily |
JUCY campers at Christchurch Airport
Our Christchurch branch is conveniently located near the airport, so you can go from plane to campervan in a jiffy.
This branch location allows you to pick up your campervan outside of business hours, so you can start your road trip at any time. If you'd prefer to have a good night's sleep after you land though, JUCY Snooze is just a short drive from the airport, and our shuttle can take you there during the hours that it's operating. In the morning, we can shuttle you to the branch to pick up your campervan.
For further details on our shuttle and picking up your camper, read through the information below.
JUCY airport shuttle

JUCY airport shuttle map

Picking up your vehicle

Dropping off your vehicle
Our free airport shuttle can pick you up from Christchurch Airport during business hours. When arriving into Airport, call 0800 399 736 or +64 9 374 4360 to request the shuttle.
The first shuttle leaves the airport at 8:30am and the last pick up shuttle leaves the airport at 3:30pm.
To find the shuttle meeting point, go past the check in hall to the domestic end of the terminal (ground floor). Exit out of door 1 or 2 and walk straight ahead to the shuttle pick up area.
The last drop off shuttle departs JUCY at 4:00pm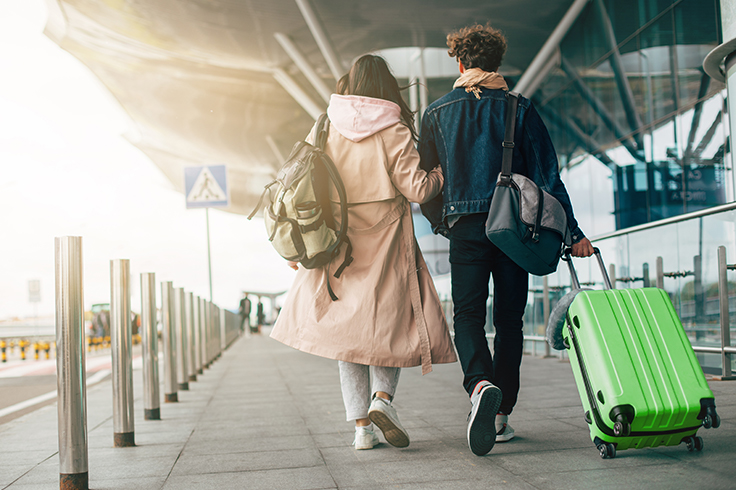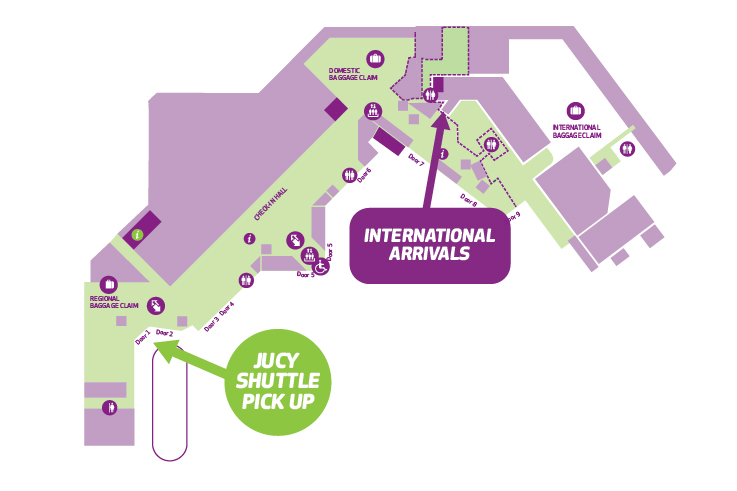 If you're coming from Christchurch Airport, the JUCY shuttle is available to pick you up from the airport terminal.
If you're coming from the city, you'll need to make your own way to our branch.
A taxi costs approximately $50. Alternatively, you can catch a bus. Catch either the Purple Line bus or the number 29 Airport bus, from Platform C of the Christchurch Bus Interchange (corner of Lichfield St and Colombo St) to the airport and then catch our airport shuttle to the branch.
Please note, campervan cannot be collected outside office hours.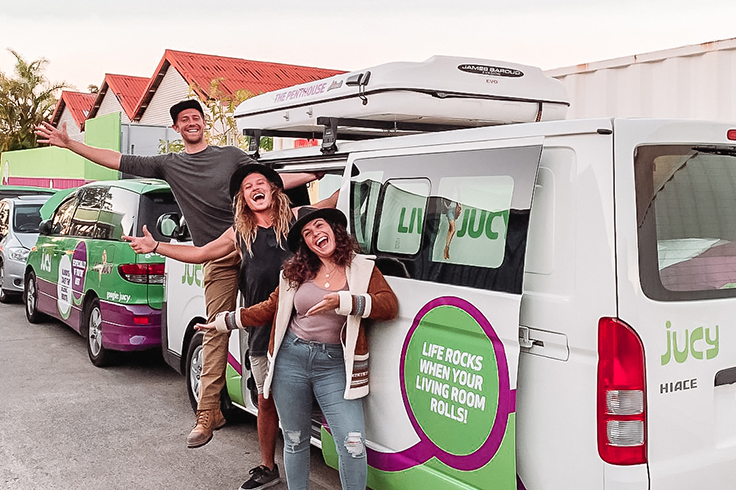 Dropping off your vehicle
When returning your vehicle, please ensure that your vehicle is full of petrol and you have removed all of your belongings and rubbish.
Please note, after-hour campervan drop-offs are not permitted at our Christchurch Airport location.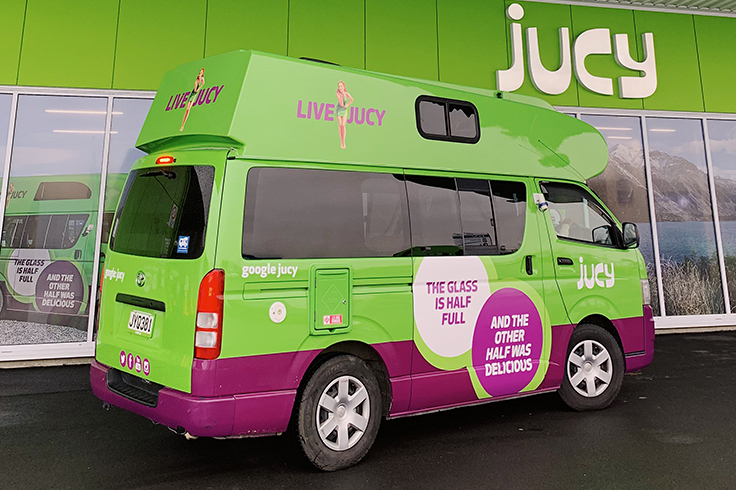 Discover the South Island with camper hire from Christchurch Airport
Campervan hire from Christchurch Airport is how all great New Zealand road trips start! New Zealand's third largest city is located roughly halfway down the South Island, the perfect location for adventurous travellers.
From Christchurch you're within easy driving distance of alpine landscapes where kea roam or wild coastlines peppered with seals.
Explore the historic French influenced town of Akaroa and take a kayaking trip to greet adorable white-flippered penguins.
For more wildlife encounters, head north to Kaikoura where you can go on cruises to spot whales and dolphins. You'll also see fur seals in abundance and albatrosses soaring overhead.
Cruise through the Waipara Velley and discover one of New Zealand's best wine-producing regions, known for Pinot Noir and Riesling varietals. The landscapes are glorious and the vineyards divine.
Or, head across the Southern Alps to see some of the alpine wilderness New Zealand is famous for, and make a beeline for West Coast attractions such as the Punakaiki Pancake Rocks and Franz Josef glacier.
One classic road trip to take from Christchurch is to drive to Queenstown, stopping off at celebrated scenic locations such as Lake Tekapo, Lake Pukaki and Aoraki/Mount Cook National Park.
With JUCY, you can travel one way and drop your campervan off at Queenstown Airport branch.