Car Rental at Christchurch Airport
The starting point for an epic South Island adventure, our Christchurch branch is conveniently located right at the airport. That means a fast getaway to reach our incredible scenery!
Whether you are planning a Christchurch urban adventure, an exciting South Island hiking trip, or a drive across to New Zealand's most iconic sights, we have a rental car to meet your needs.
Did you know that during business hours you can catch a free shuttle bus from the airport to JUCY Christchurch? Read further down the page to find out all the deets for picking up your JUCY car rental!
Contact JUCY Car Rentals Christchurch
| | |
| --- | --- |
| Address: | 157 Orchard Road, Mustang Park, Christchurch 8051 |
| Reservations: | 0800 399 736 |
| Phone: | +64 9 929 2462 |
| Hours: | 08:30am - 04:00pm daily |
JUCY cars from Christchurch Airport
Skip the hassle of the city centre and pick up your JUCY car rental from our Christchurch Airport branch.
With Christchurch as the primary start point for a New Zealand South Island road trip, we know that convenience is key. That's why we have a free shuttle bus ready to whisk you to our Christchurch Airport branch, only minutes away. Our handy location means no time is wasted on getting you on the road on for whatever adventure you've dreamt up!
Whether you are renting one of our cheapest cars, through to our all-powerful SUVs, our fun and friendly JUCY crew will get you on the road quickly - to the city, to the mountains or even to our glaciers! Book your rental car today.
JUCY airport shuttle

JUCY airport shuttle map

Picking up your vehicle

Dropping off your vehicle
For the fastest way to get your JUCY rental car, we offer a complimentary airport shuttle from Christchurch Airport. Here's how to catch it:
When arriving into Christchurch Airport, call 0800 399 736 or +64 9 374 4360 to request the shuttle.

Our shuttle operates during our business hours

only

, with the first shuttle leaving the airport at 8:30am daily and last one 30 minutes prior to closing time.

The shuttle pick-up point is located on the ground floor at the domestic end of the airport terminal. Exit door 1 or

2 and

walk directly ahead to the shuttle pick up area. You'll be able to spot our green and purple shuttle bus – it's hard to miss!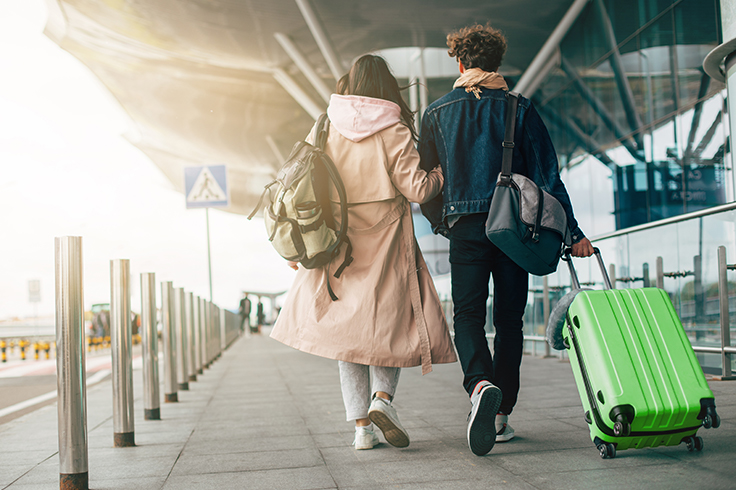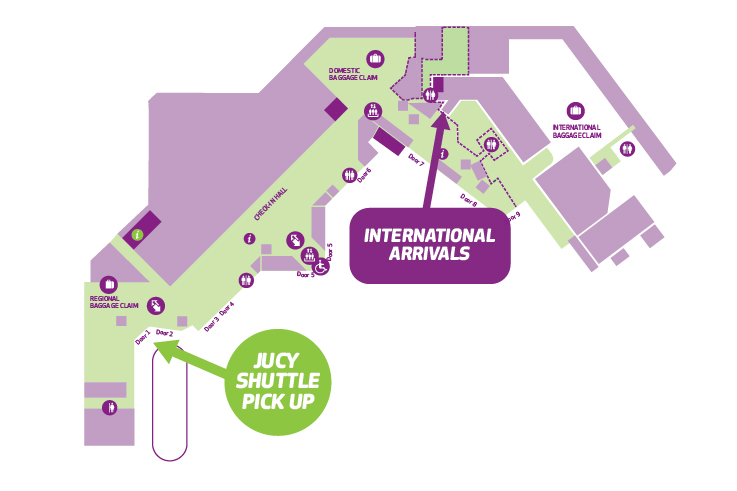 Picking up your JUCY rental car is 'sweet as, bro'. Here's how:
If you're coming from Christchurch Airport, nab our free JUCY shuttle bus to get you to our airport branch. Click the tab to the left to find out more.
Heading in from the city? You'll need to make your own way to our branch. The bus is the cheapest way to reach us – catch the Purple Line bus, or #29 Airport bus from Platform C of the Christchurch Bus Interchange (it's on the corner of Lichfield and Colombo). That'll get you to the airport, and from there you can catch our free shuttle ride. For the fastest way, a cab is approximately $50.
After-Hours pick-up is unavailable until further notice.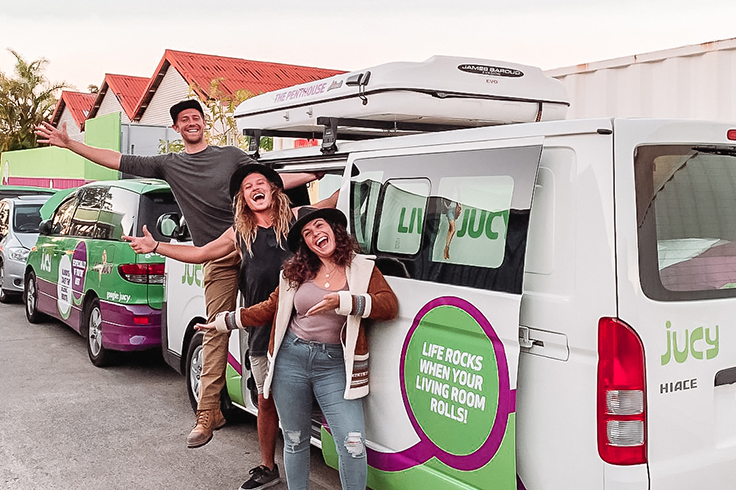 Dropping off your vehicle
Dropping off your JUCY wheels is super easy. Follow these steps:
Have you fueled up? The nearest petrol station is at 661 Russley Road so fill up there before heading to our Christchurch Airport branch.
Check the vehicle carefully and make sure you remove all your belongings, as well as any rubbish.
Say goodbye to your runaround and lock it before handing the keys to our awesome JUCY crew.
If you're dropping off after hours, follow these instructions:
Fuel up.
Park your car in the drop off area at the JUCY branch.
Remove your belongings and luggage.
Lock the car and put the key in the drop box at the front of the building. It's near the drop-off area.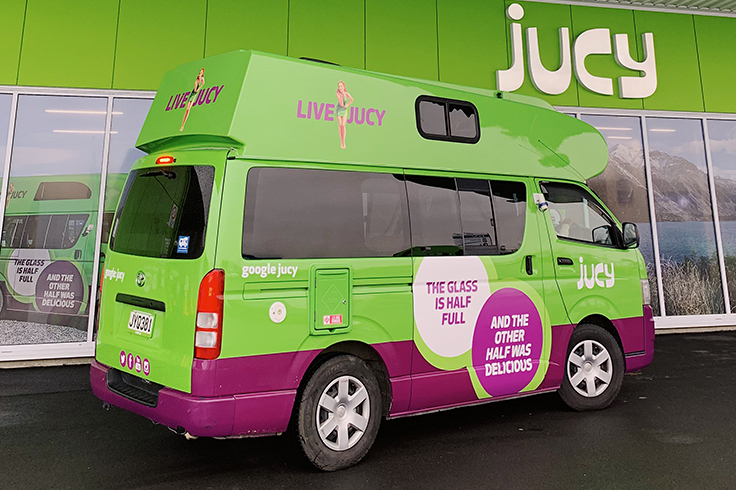 Christchurch JUCY car rentals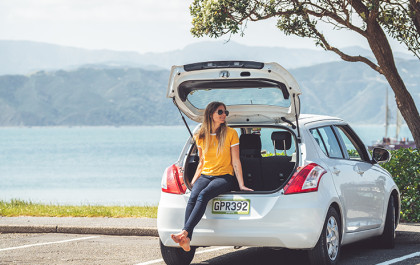 When size, style, and cost are important, hire our compact Small Hatch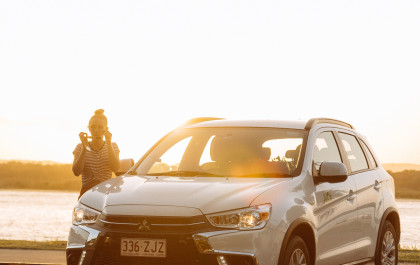 Hire our slick Compact SUV for a roomy, sporty, great value trip around New Zealand.
The convenience you need, right from Christchurch Airport
Christchurch is New Zealand's second busiest airport and international gateway to the South Island. From here, you can reach the stunning Marlborough Sounds, the national wonder of the Abel Tasman National Park, and the coastal treasure of Kaikoura, where whales, dolphins, and seals call home.
For the outdoor adventurer, the cities can be skipped, which is why we have our Christchurch branch conveniently located on the fringe of the airport terminal. This means a fast getaway whether you're planning an urban, scenic, or cultural road trip.
With our wide range of vehicles on offer, you can tailor your travels. Whether it's by budget, the cars you like to drive, or even to the number of people travelling with you.
Not sure what you need for your travels? Call our friendly customer service team on 0800 399 736. Whether it's our legendary Kiwi summers or taking advantage of the winter sports that New Zealand has to offer, our team has a passion for sharing the best of the country with you.