Small Hatch Car Rental
Other car options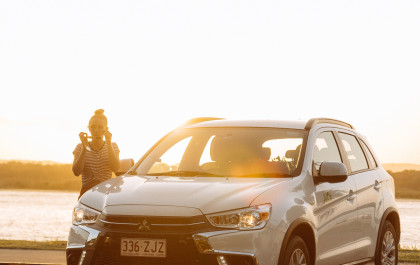 Hire our slick Compact SUV for a roomy, sporty, great value trip around New Zealand.
Explore New Zealand in our small hatch cars
Maybe you like to keep your petrol costs down. Maybe you're a fan of hiring a small car, so you don't have to worry about the vehicle size on the road. Maybe you just love Suzuki Swifts (disclaimer: or similar). Whatever your reasons, you can't go wrong with our Small Hatch cars.
The Small Hatch size is a winner for its fuel economy, ability to navigate narrow country roads, and for that moment when there's only one tiny parking space available outside that popular coffee shop.
Added to that is the fact that you're not scrimping on features. You've still got power steering, airbags, A/C, and the ease of central locking (who wants to turn a key these days, anyway?). The stereo will play one of New Zealand's 28 FM stations or pop a CD in if you've time travelled here from 1998.
While there are five seatbelts, unless you're all travelling light or you are basing yourself in one place, you might want to limit how many people ride with you. The boot is reasonably small (it's a small car, after all) so keep that in mind when you're making your booking.

Whatever your reason for hiring a small car, we're on board to support you! Book online, or call our friendly crew on 0800 399 736.
Book Small Hatch Car Rental now