The Chaser Campervan
Other camper options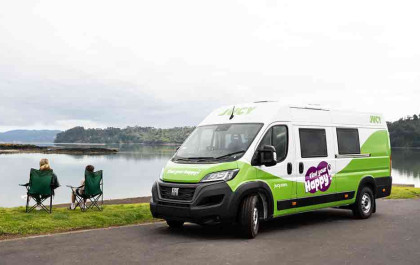 New to fleet, our Cruiser is a spacious, self-contained camper that sleeps 4.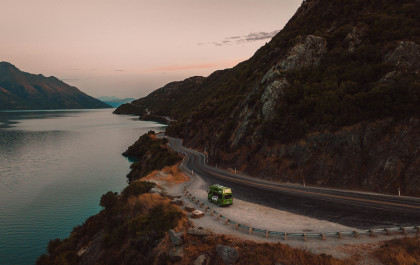 A legend on the NZ roads, our self-contained Condo sleeps 4, with a kitchen and toilet.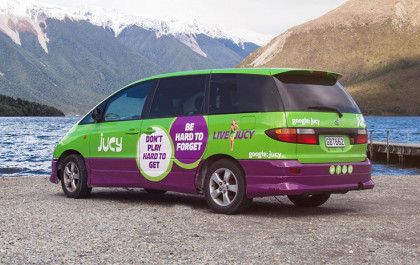 Looking for a zippy, economical campervan? Our Cabana comes with a kitchen and sleeps 2.
Explore New Zealand in the three-berth JUCY Chaser camper
The JUCY Chaser has everything a couple, or a pair of friends, need for a road trip around New Zealand.
A great option for self-contained campervan hire in New Zealand, the Chaser comes with a toilet and shower, for ultimate comfort. This is the only campervan in our fleet with these fancy features!
The kitchen has everything you need to whip up tasty meals, which you can serve at the comfortable interior table. The space inside the Chaser makes it a comfortable option in cool or wet weather, as you can easily spend time inside the camper.
There are two double beds inside this campervan, but only has three seatbelts, across the front bench seat.
The JUCY Chaser is also not suitable for small children who require child restraints – if you are travelling with a baby, check out the JUCY Condo instead.
As an automatic vehicle, you'll find the Chaser easy to drive and park.
Book The Chaser Campervan now