The Cabana Campervan
Other camper options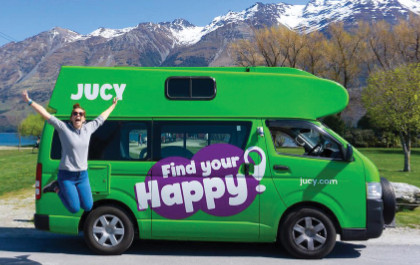 A legend on the NZ roads, our self-contained Condo sleeps 4, with a kitchen and toilet.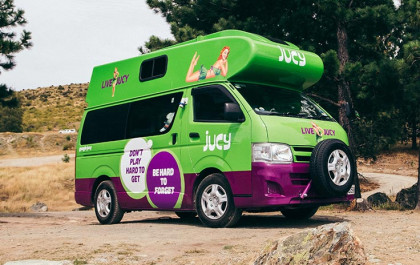 Three's company in a JUCY Chaser! It's fully self-contained with a kitchen, shower, and toilet.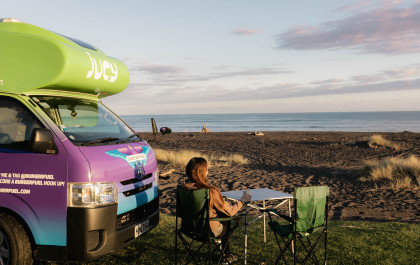 The epic quest campervan. Our JUCY Onward Condo campervan sleeps 4 with a kitchen and toilet.
Travel New Zealand in the two-berth Cabana campervan
The Cabana is the perfect campervan rental for two friends or a couple. It's small and sleek, so you will find it easy to drive even if you have never gotten behind the wheel of a campervan.
The compact size of the Cabana also makes it easy to park in larger towns and cities.
You'll also have all the convenience of a mobile kitchen while on the road, and with the double bed inside you won't need to worry about setting up a tent!
The kitchen has all the equipment you need for whipping up outstanding camping meals on the road. With a fridge, gas cooker and sink, your options are limitless! Cooking in the back of the Cabana is a great way to save money while travelling in New Zealand.
Book The Cabana Campervan now