The JUCY BurgerFuel Campervan
Take an exclusive NZ adventure in the BurgerFuel-themed JUCY camper
Take your Kiwi adventure up a level when you travel in the limited-edition JUCY BurgerFuel 4 berth campervan.
The exclusive JUCY BurgerFuel campervan is self-contained, ensuring the ultimate freedom as you seek New Zealand's magic. Park anywhere that freedom camping is permitted, wake fresh in one of the comfy double beds, and cook a feast in the nifty kitchen (standing up, no less). It's great for one, a plus-one or one truly memorable family adventure (baby and car seats are available).
You'll also discover that driving the JUCY BurgerFuel Condo is a breeze. The compact-yet-clever design offers a spacious 'home' for four. Yet it's nifty enough to get into any city centre parking spot. Plus, the camper has an automatic transmission. Too easy!
Other campervan options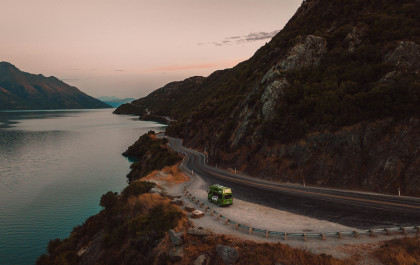 A legend on the NZ roads, our self-contained Condo sleeps 4, with a kitchen and toilet.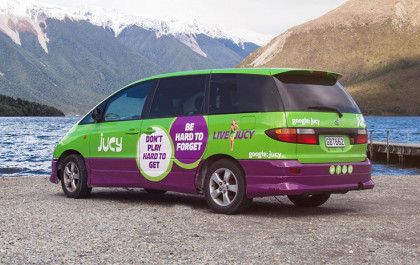 Looking for a zippy, economical campervan? Our Crib comes with a kitchen and sleeps 2.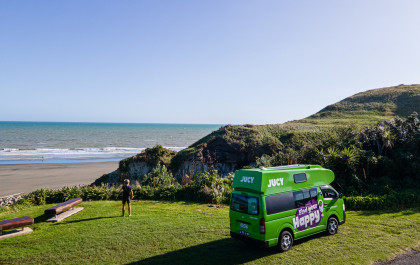 Three's company in a JUCY Chaser! It's fully self-contained with a kitchen, shower, and toilet.