Driving the Captain Cook highway: Cairns to the-Daintree-Rainforest
The Captain Cook highway is 75 kilometers of highway sandwiched between rainforest and coral-studded waters. It's only a short highway, so it's best taken at a leisurely pace. Follow the Captain Cook highway all the way up to Port Douglas and on the to the Daintree Rainforest. On the way, you'll come across beaches, waterfalls, and peaceful hiking trails.
Here's our suggested itinerary for the Captain Cook Highway, one of Australia's most iconic road trips.
CAIRNS TO KURANDA
25 kilometres - 30 minutes
Although you probably know north Queensland for the coast, there's plenty to see if you veer inland as well. From Cairns, head to the mountain village of Kuranda.
Here you'll find the famous Kuranda Scenic Railway, which is a fun option if you feel like ditching your wheels for a while.
The Skyrail Rainforest Cableway is a gondola with ocean views as it soars above the tropical rainforest.
Just outside of the village is Barron Falls, found in the Barron Gorge National Park.

KURANDA TO PALM COVE
25 kilometres - 30 minutes
From Kuranda, rejoin the coast as you make your way to Palm Cove. If you choose to skip the detour to Kuranda, stop at Machans Beach, Holloways Beach, Trinity Beach and Clifton Beach as pitstops on your way from Cairns to Palm Cove instead.
PALM COVE TO PORT DOUGLAS
40 kilometres - 40 minutes
Make your way up to Port Douglas.
15 minutes outside of Port Douglas is the Thala Coconut Reserve, an eye-catching sea of coconut palms.
If you happen to be in Port Douglas on a Sunday, make sure you check out the Port Douglas Market. The location of the market is amazing, right on the edge of the beach, next to a park full of palm trees and all round views that almost distract you from the market itself. The market is full of intriguing things. No matter what path you get lost in there is something new and ridiculously cool to discover.
The main attraction in Port Douglas is the aptly named Four Mile Beach, where you can easily while away several hours.
Port Douglas is also a great base for visiting the Great Barrier Reef. You can join snorkelling or cruise tours to the reef and discover the world's largest – and most colourful! – reef system for yourself.

PORT DOUGLAS TO MOSSMAN GORGE
22 kilometres - 25 minutes
From Port Douglas it's only a 25-minute drive to Mossman Gorge, which is where you'll get your first taste of the Daintree Rainforest. At the gorge you'll be able to take your pick of walking trails winding through pristine rainforest, cool swimming spots surrounded in green foliage, and suspension bridges swinging in the canopy.
No matter what option you choose, you'll emerge from Mossman Gorge feeling refreshed and restored. Hopefully, you'll also have an appetite for more Daintree – because we recommend continuing further into the wilderness!
MOSSMAN GORGE TO CAPE TRIBULATION
70 kilometres - 1 hour 40 minutes
Continue heading north until you reach Cape Tribulation. This involves a ferry crossing over the Daintree River. Cape Tribulation is the ideal destination for nature lovers, with a rich combination of tropical rainforest and glorious beaches.
There are dozens of activities to choose from in the area.
Go for a boardwalk through the dense forest - Marrdja and Dubuji are both spectacular and easy walks.
Take a boat tour to the Great Barrier Reef.
Hike up to the ridge trail on Mount Sorrow.
Go bird watching.
Go zip-lining through the jungle.
Cape Tribulation is within Daintree National Park, so you don't have to go far to visit the rainforest!
The Daintree Rainforest is more than 15 million years old and home to a massive amount of birds, insects, and exotic plants. There are a number of ways to explore the forest, including guided night walks, crocodile-spotting cruises up the Daintree River, and simple boardwalks that are easily accessible from Cape Tribulation. The Marrdja Boardwalk and Dubuji Boardwalk are both easy options that will fully immerse you in the forest.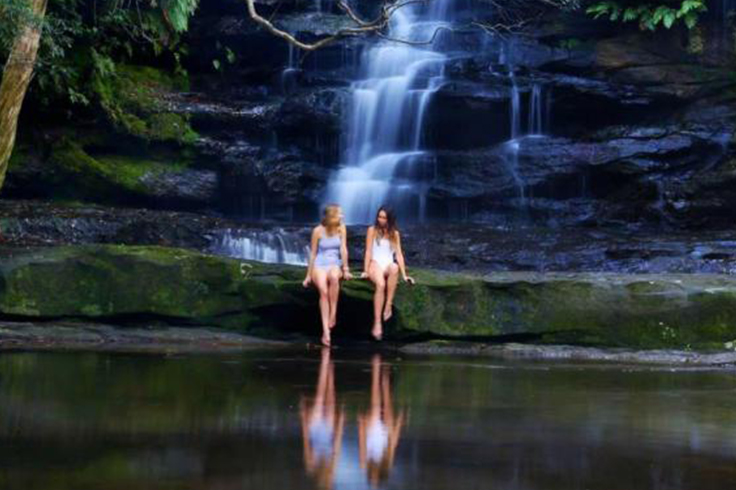 CAPE TRIBULATION TO CAIRNS
From Cape Tribulation, it's only a three-hour drive back down to Cairns. You can prolong your arrival in Cairns by stopping off at any beaches you missed on your north-bound trip along the Captain Cook Highway.
KEEN FOR SOME DEALS ALONG THE WAY?
Cape Tribulation/Daintree: Half Day Tour with Ocean Safari to the Great Barrier Reef – departing from Cape Tribulation!
Just quote "JUCY" on direct bookings for free wetsuit/stinger hire
www.oceansafari.com.au

Camping Safari Lodge located in the heart of Cape Tribulation offering powered/unpowered sites, cabins, camp kitchen, hot showers, laundry and a swimming pool!
Quote – "JUCY" and receive 20% off sites
direct bookings www.safarilodge.com.au and [email protected]
BOOK YOUR CAPTAIN COOK HIGHWAY ROAD TRIP TODAY!