El Cheapo Sedan
Other car options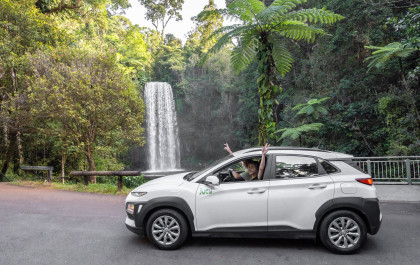 Sporty, stylish, and sleek, the Compact SUV is perfect for anyone wanting a bigger vehicle without needing the extra power of a 4-wheel drive.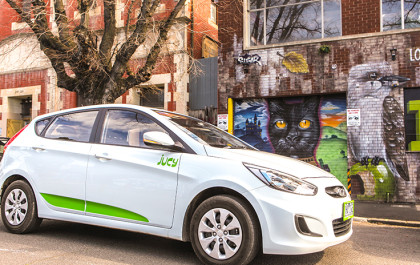 Our popular Mid Hatch is a safe and spacious ride. Rent your great value hire car today.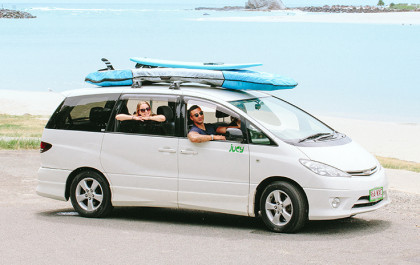 Friends, family, workmates, teammates – any mates! No need for two cars with our 8 Seater!
Drive JUCY; live JUCY: why rent from us
We meet people from around the world with the widest range of reasons you can think of to hire a car. For over 10 years, we've helped travellers fulfil their dreams of seeing Australia's most iconic landmarks, animals, and stunning landscapes. Plus, we've facilitated countless work outings, group trips, and momentous occasions. We have even have had circus performers hire our cars! We don't have to know why you're travelling; we just have to know how we can make it special.
Aside from renting you a reliable and safe vehicle, we pride ourselves in our customer service standards. All of our JUCY crew is passionate about travel. It's why we include free travel advice with every booking and have filled our website with inspiring tips.
We also ensure you can enjoy your travels stress-free trip by offering 24/7 backup in the form of our roadside assistance partners. Plus, you'll receive unlimited mileage, no matter which vehicle you rent from us (who wants to count their distance each day?).
If you want to travel one-way from Cairns to Adelaide or Melbourne to the Gold Coast – no problem! All our rental cars are permitted to travel one-way between all seven of our branch locations (for a fee). And we rent to licensed drivers aged 18-21 for just an additional $5 a day young driver surcharge. Score!
If you're ready to Live JUCY in Australia, give us a call on 1800 150 850 or book online today.