The Foodie's Guide To The South Island's Ski Fields Best Eats
You know where you're skiing this winter, but do you know what you're eating? Use our handy South Island guide to discover the best eats around the ski fields.
The perks of enjoying a New Zealand ski or snowboarding season are not only about whizzing down a gorgeous mountain on fresh powder but knowing what's best to do après ski. While you might think après ski (after the slopes) means having a glass of schnapps to warm yourself after wintery temps, to us, it's also about the culinary treats we can enjoy because we earned them!
Everyone knows skiing and snowboarding burn calories faster than your actual speed on the slopes. Okay, maybe that is not actual science, but we choose to enjoy more food on ski days. Not the soggy protein bar you stuffed in your pocket or overpriced limp fries from a mountain café. Actual sustenance. Extra calories. And total deliciousness that you can consider earned from your high-speed slope-side activities.
Because we know food is almost as important as road trip activities, we've written this handy guide to the must-visit eateries near Aotearoa's South Island ski fields. Whether it's the top commercial fields around Queenstown or the club field gems in North Canterbury, we've got the best eats for your après ski evenings (and noms).
Queenstown / Tāh

If you've ever been to Queenstown in summer, you know it's an outstanding place for great food, good wine, and fun bar times. The same is true in winter, so you can leave your FOMO back home with your summer clothes.
There are countless ways to indulge after the slopes, but we've narrowed it down to some faves – and some are pretty close to our JUCY Queenstown branch.
If you've spent the day at the drop-dead-gorgeous Remarkables, enjoy a delicious farm-to-table feast at Amisfield Bistro. It's only 25 kilometres from the slopes. Its beautiful setting and fresh-as organic ingredients make this our top-rated feel-good post-slope feast.
From Coronet Peak ski resort, it's only a 20-minute drive to Little Aosta for an authentic Italian feast that is all kinds of delicious (and fuelling). The fire's roaring for après ski cocktails from 3 pm.
Frankton's Altitude Brewing is another great pitstop en route back to Queenstown, thanks to their food trucks and high-energy atmosphere. Grab a bite and wash it down with one of Altitude's top-notch IPAs.
If a protein fix is your top priority, enjoy it with an epic Lake Wataktipu view at Eichardt's Grille in Queenstown. The delish steak and seafood-heavy menu provides the perfect fuel for tomorrow's skiing and boarding.
BTW, if you're planning on staying late for Coronet Peak's night skiing (it's epic), our above recommendations will be closed when you get off the slopes. Seems like the perfect excuse to grab a renowned Fergburger when you get back to Queenstown, right? It's open until 2 am.
Wanaka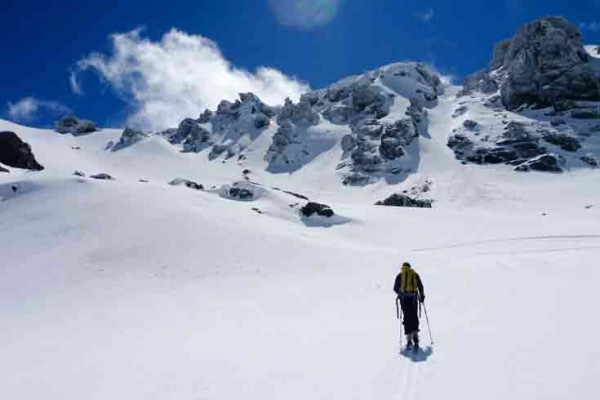 Wānaka does food as well as it does friendly vibes (super well). You, therefore, won't be disappointed with your options after a day on the slopes at Cardrona Alpine Resort or Treble Cone.
The Cardrona Hotel, of course, makes our list for travellers hitting the ski fields around both Wānaka and Queenstown. It's an institution out this way, after all. There's a bar menu for pub-style eats (like their delish lamb burger) or a fancier dinner menu from 6 pm.
After descending some of NZ's longest ski runs at Treble Cone, you'll definitely have worked up an appetite. Good job Wānaka's Alchemy seasonal dinner menu is available for a hearty refuel. The lake views aren't too bad, either.
For modern tapas-style shared plates with a local twist, head to Kika. There's plenty of choice for every kind of tastebud, and the curated drinks menu helps you complement your meal's flavours.
To celebrate your first big jump on your snowboard (or simply staying upright all day), Cork Bar is a fun spot for live music, craft beers, an extensive Central Otago wine list, and possibly even some new friends.
Curious about skiing or snowboarding at Queenstown and Wanaka's four resorts? Read our Queenstown sBest of Queenstown skiingnow guide, including matching the best ski field to your skill level.
Mt. Hutt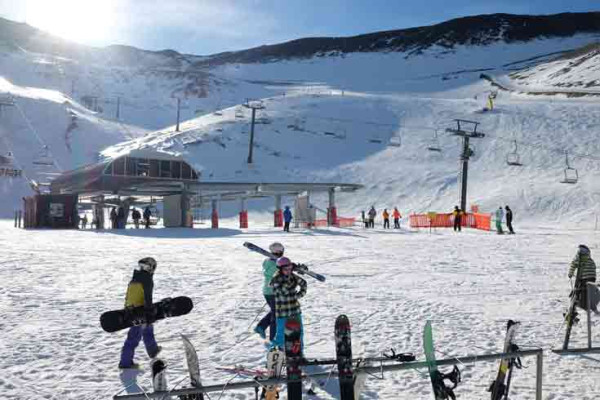 Mt Hutt is the first stop on New Zealand's newest road trip route, the Snow Highway! Mt Hutt ski field is multi-award-winning and Canterbury's premier spot for its top terrain parks, zoom-zoom trails, and epic views. It's also close to our Christchurch / Ōtautahi branch, and if you pre check-in with us, you could be skiing or snowboarding in record time.
Mt Hutt's closest town is Methven / Piwakawaka, a far more mellow spot than Queenstown. That doesn't mean you can't get some fab eats, though. For classic pub fare and an ambience that makes you relax upon entry, the Dubliner is awesome. There's even a confessional at the bar in case you intentionally cut a child on the race to the bottom of the ski run. Our pick? Grab Irish cider lamb stew and mulled wine to up the Dubliner's cosy factor.
Ski Time Restaurant and Bar clearly caters to you. Not only because of the name but their protein-rich meals that set you up for a great day on the slopes tomorrow. Many patrons love that gluten, dairy, vegan, and vegetarian options are available and clearly marked on the dinner menu.
For a cold après ski brew at the end of a long day, head to Patrons Brewing Co. on Methven's main street. You've earned it.
Lake Tekapo / Tākapo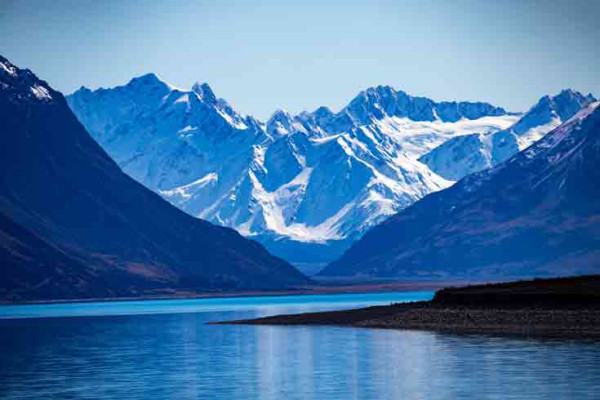 The away-from-it-all vibes, spectacular mountain scenery, and starry night sky make Lake Tekapo a popular destination at any time of year. Add in four ski fields, however, and you've got a winter winner.
While all ski fields are inexpensive, uncrowded, and stunning, Roundhill Ski Area is considered the cream of the crop. Only 30 minutes from Tekapo, it's great for the whole family, including anyone brave enough to don skis or a snowboard for the first time. Advanced skiers can go off-piste here, too.
Most travellers use Tekapo as a base when skiing at Mt Dobson, a 400-acre field that wows on bluebird days. The lesser-visited Ohau Snow Fields and Fox Peak are further afield (95 and 78 kilometres respectively). We rate Fox Peak's sheer slopes as worth the extra drive from Tekapo if you're an expert rider. Ski straight to your hot tub if you stay at Lake Ohau Lodge, too (the chef's special 3-course dinner menu is always a hit here). If you're up for an above-and-beyond adventure, book a heliskiing trip down Aoraki Mt Cook's extensive runs or ski the Tasman Glacier.
So how to fuel up when hitting these four smaller South Island ski fields? Lake Tekapo is the obvious base, especially for road trippers looking to hit up more than one ski field during their stay. Thankfully, Tekapo is not short of a good meal or two, with Blue Lake Eatery and Bar the town's most raved about eatery. The beef ribs, vegan options, and friendly staff receive the most praise. It's home to the award-winning Burkes Brewing Co., too.
If you need a caffeine fix or brekkie before hitting the slopes, The Greedy Cow is a must. You won't regret trying their French toast, banoffee pie or cinnamon scrolls (go early, though).
Hanmer Springs / Te Whakatakanga o te Ngārahu o te ahi a Tamatea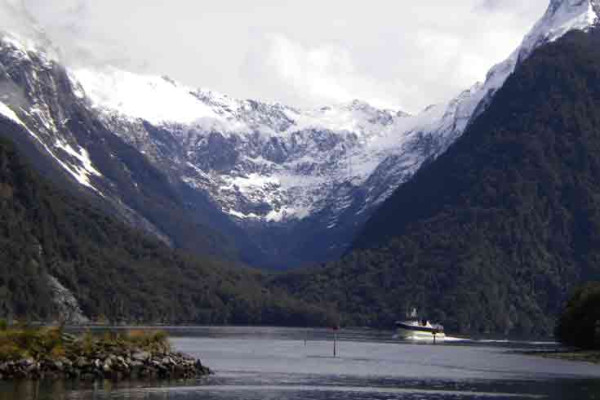 If you love soaking in a hot tub after a day on fresh powder, Hanmer Springs Ski Area is a perfect match. While the ski fields are small, the rewards of the famous Hanmer Springs thermal pools more than make up for it. Hanmer Springs is 90 minutes from Christchurch.
For a post-snow feast, MK Restaurant is a total win (and surprise) as it offers dumplings from around the world. Not what you might expect in inland North Canterbury! The friendly vibes and authentic pierogies get big thumbs up. For something a little more belly-warming, dine at Spice Village.
Other Canterbury Ski Fields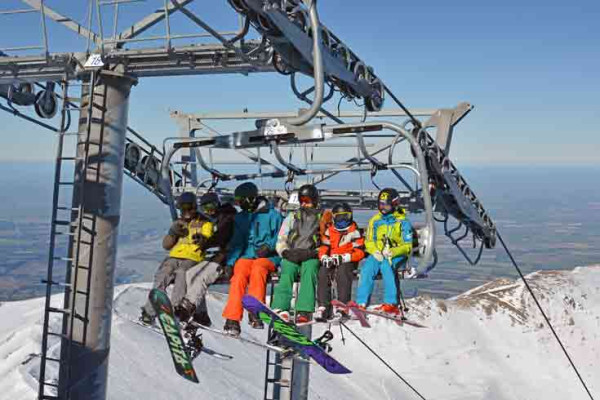 Did you know there are 15 ski fields across Canterbury? Many are small ski clubs that open to the public. To experience a few in one area, head inland from Christchurch, north of Castle Hill / Kuru Tāwhiti (as featured in our Kaikōura-bound blog).
Porters Alpine Resort, Mt Cheeseman Ski Area, Broken River Ski Area, and Craigieburn Valley Ski Area each take up neighbouring slopes in the gorgeous Southern Alps. Craigieburn and Broken River have more advanced runs of the four, with the latter having more lifts, too (six).
No matter which of ski area you head to, stopping at the Springfield Hotel on the way back is a post-ski/board ritual for locals and visitors alike. This is thanks to its tasty traditional Kiwi pub fare and friendly owner. The fish and chips, pulled pork burger, and ribeye steak are top-rated menu items.
Rainbow Ski Field
Not everyone knows New Zealand's South Island has ski areas this far north, but in the Nelson Lakes National Park, Rainbow Ski Area stakes that claim.
While you can only Ski the Rainbow over 10 kilometres of slopes (with five lifts), the awe-inspiring mountain vistas, quieter runs, and more affordable lift passes make this a worthwhile visit if you're travelling this way. It's a 2-hour drive from Nelson / Whakatū.
The best après ski dining close to Rainbow Ski Field is Alpine Lodge, a charming spot eight kilometres from the ski field. The pizza, lamb shank, and smoked seafood and bacon chowder are particularly popular, all beautifully presented.
So, there you have it, a comprehensive guide to pair your chosen South Island's ski field/s to the tastiest cuisine close to it for the best après ski fun!
Ready to make a ski adventure happen. Call our friendly crew (we'll make sure they're off the slopes) on 0800 399 736. Alternatively, click BOOK NOW above to reserve your JUCY car or campervan.