Compact SUV Rental
Other car options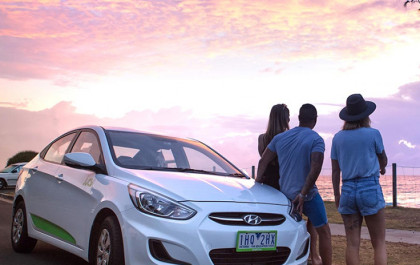 For long legs and space lovers, our Sedan is comfy and roomy. Great for long road trips!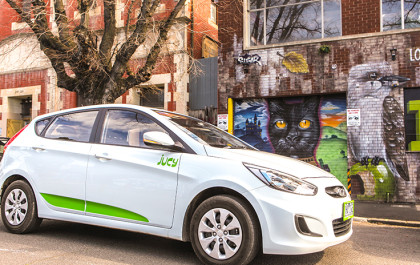 Our popular Mid Hatch is a safe and spacious ride. Rent your great value hire car today.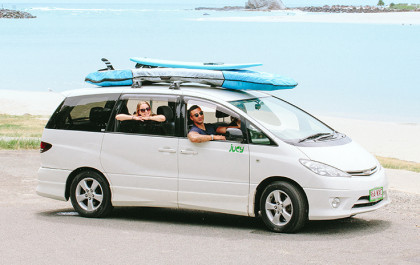 Friends, family, workmates, teammates – any mates! No need for two cars with our 8 Seater!
Are you adventure-ready? Tour Australia in our Compact SUV
We're all about choice at JUCY. We think choosing your rental car is like pairing a glass of great wine with a delectable meal. Instead of the lamb with the Bordeaux, we want to help you match your road trip style and car type!
If we think about it, our Compact SUV is kinda like a fine wine – its fuel-efficient yet sporty engine and sleek design could be described as "full-bodied, with great texture and a fabulous finish". And with a decent-sized boot, it's got plenty of ullage (that's the empty space in a barrel after the wine evaporates). Ahem. We'll stop now.
Our Compact SUV is a brilliant motor to explore Australia in. It can handle rougher terrain (hello, Outback), steep hills (rainforest drive, anyone?), and a range of weather conditions. Yep, even the snow if you want to get a good ski sesh in the Snowy Mountains (don't forget to order your snow chains!).
It's also a dream to drive on windy mountain roads when the Electronic Stability Programme kicks in to ensure you stay in control, no matter the conditions. You'll also enjoy a ton of other safety features, too. All while driving the most stylish rental vehicle on fleet! Win, win, really!
Ready to book your Australian adventure wheels? Click Book Now above, or call our awesomely-loveable crew on 1800 150 850.
Book Compact SUV Rental now