The 8-Seater Van Rental
Other car options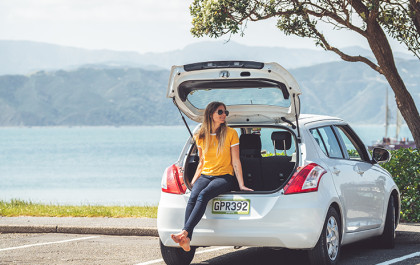 When size, style, and cost are important, hire our compact Small Hatch.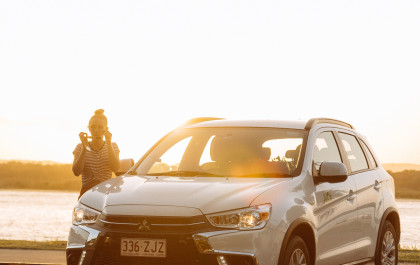 Hire our slick Compact SUV for a roomy, sporty, great value trip around New Zealand.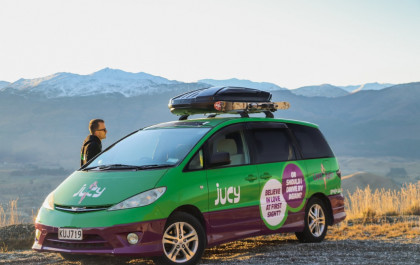 This year, take the roads in style with a JUCY Ski Wagon rental car.
Take your group around New Zealand in a JUCY 8 seater van
We're not one to hold you back on coming up with an occasion to for a group getaway. Maybe for a hens' night, stag do, girls' weekend, fishing holiday, divorce party, baby shower, team building day, dance event, sporting comp, or 'just because'? (Hint, hint.)
Think about it. It's you, plus seven others. That's a whole lot of fun in our 8 seater cars. And anyone can drive! No special license is needed, it's got an automatic transmission, and extra drivers are a low $2 a day, per person. That's super cheap if you want to split the driving.
Our 8 seater has all the safety features you need – from power steering, ABS brakes, and driver airbags. That means you can all relax, enjoy the ride, and our epic scenery passing you by.
Don't forget to pull over for some goofy roadside photos. Whether it's the big L&P bottle in Paeroa, the giant sheep in Tirau, or the larger-than-life kiwi fruit in Otohoranga – these giant attractions are fun for a pic!
We only have a limited number of 8 seater cars for hire, particularly in the summer months, so get in touch for a quote or to book. Call us on 0800 399 736, email [email protected] or click the book button above.
Book The 8-Seater Van Rental now